HOCKEY EAST HEADLINES
The Friendship Four Tournament returned to Belfast, Northern Ireland for the first time since 2019, welcoming over 22,000 fans to the two-day event at SSE Arena. Massachusetts toppled UMass Lowell in the semifinals, a Hockey East league match up, before Quinnipiac earned the 2022 Belpot Trophy in a shootout after skating to a 2-2 draw with the Minutemen. The River Hawks stormed back to take a 4-3 overtime win against Dartmouth in the third-place contest.
Boston University earned a decisive victory over Notre Dame on Wednesday evening, powered by two goals from freshman defenseman Lane Hutson. Hutson potted the game-winning strike while Drew Commesso turned aside 22 shots in a 5-2 win.
Maine earned a 5-1 win over AIC Saturday night at home. Lynden Breen scored two goals, separated by 13 minutes of game play for the Black Bears. Goaltender Victor Ostman made 17 stops.
Vermont split a home-and-home series with RPI, taking a 4-3 overtime win Friday night. Three Catamounts earned multi-point outings in the win.
Hockey East action returns Tuesday with UConn and Merrimack squaring off in a top-20 match up at Lawler Rink. The Warriors sit six points behind the Huskies in the Army ROTC Hockey East Standings, with four games in hand.

---
HOCKEY EAST PLAYER OF THE WEEK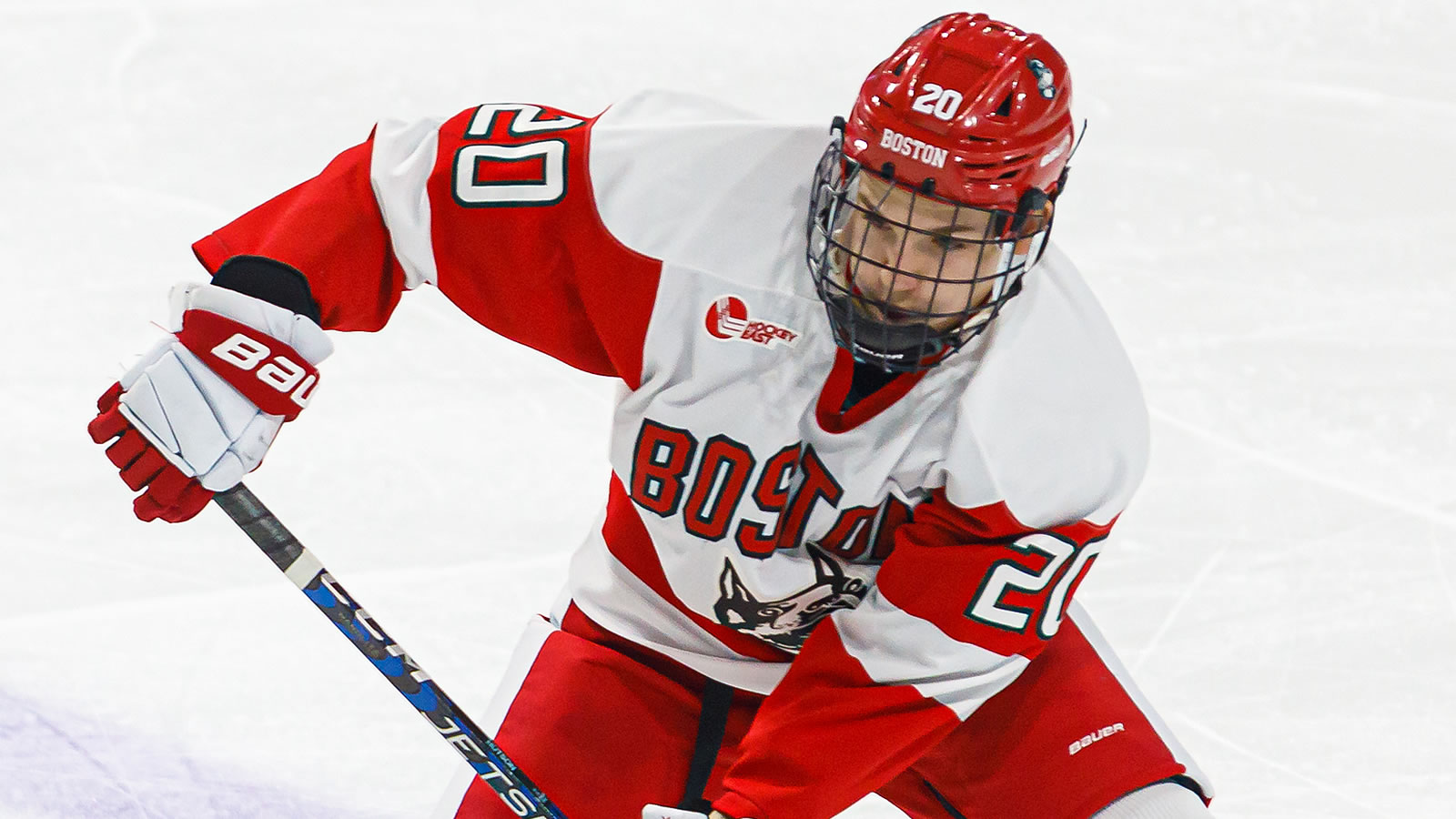 Lane Hutson - Boston University
Lane Hutson (Fr., D; North Barrington, Ill.) scored two goals, including the game-winner, in the Terriers' 5-2 victory over #19 Notre Dame on Wednesday. Hutson finished the game with a plus-three rating and generated five shots on goal.

---
PRO AMBITIONS ROOKIE OF THE WEEK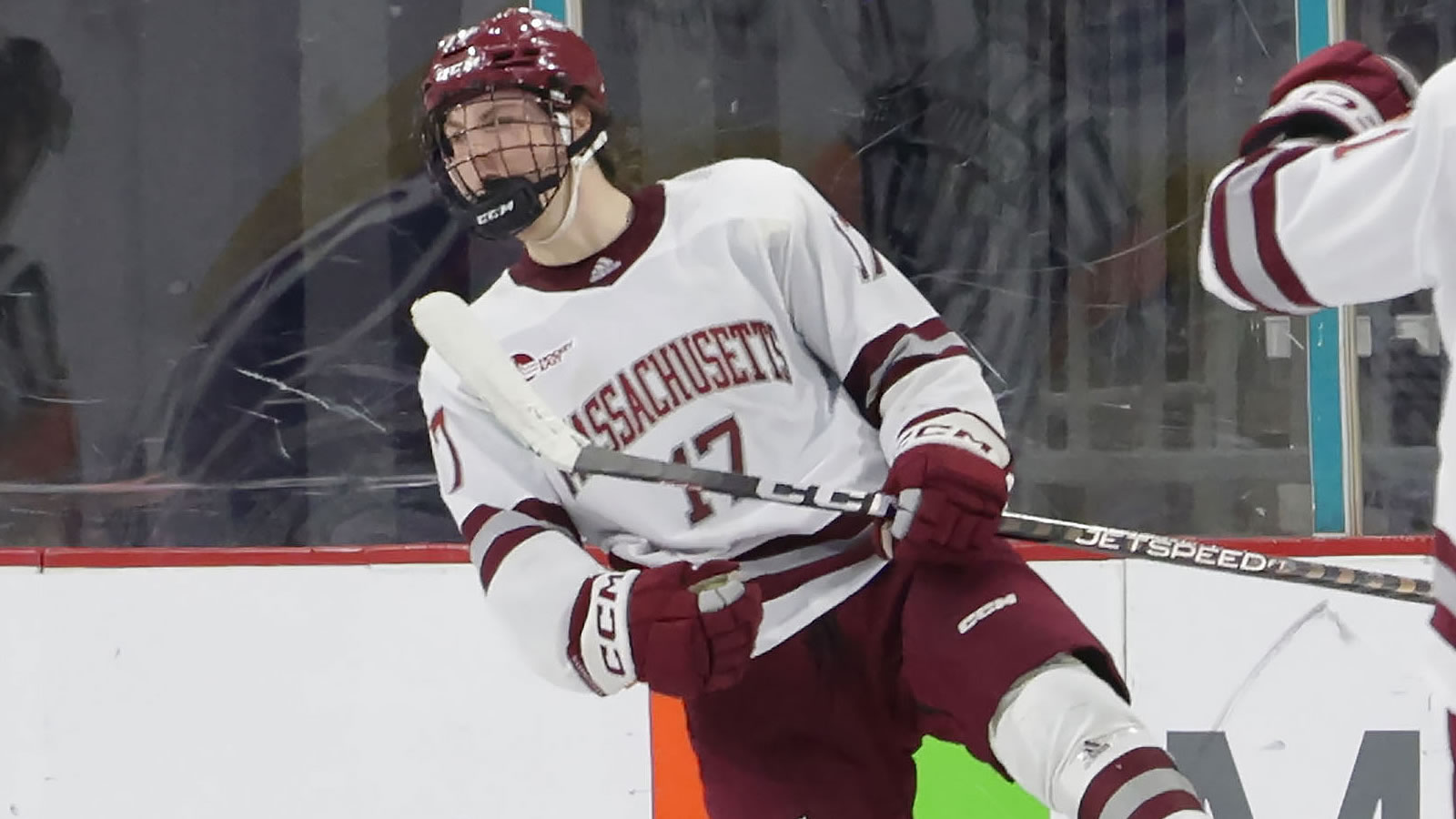 Kenny Connors - Massachusetts
Kenny Connors (Fr., F; Glen Mills, Pa.) stood out at the Friendship Four in Belfast, Northern Ireland, the freshman logged three points in a 1-0-1 week for the Minutemen on two goals and an assist. He netted both goals in a 2-1 win over #14/13 UMass Lowell and registered an assist in a 2-2 tie against #4 Quinnipiac in the Friendship Four title game. He currently leads UMass in scoring with 16 points (7g, 9a) in just 14 games.

---
ARMY ROTC DEFENDER OF THE WEEK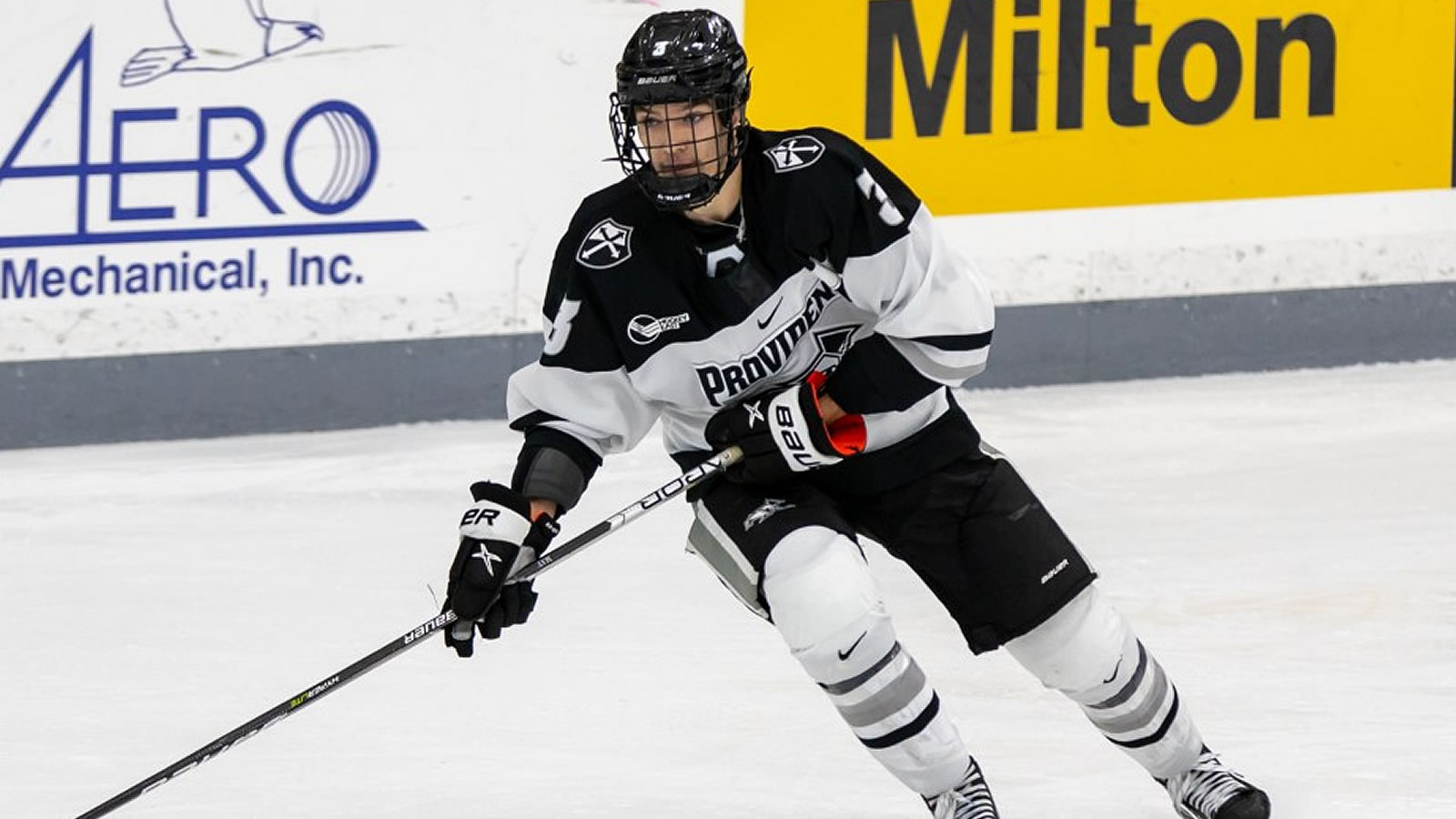 Austen May - Providence
Austen May (Fr., D; Woodhaven, Mich.) recorded the first three goals of his NCAA career over the weekend, scoring twice in a 4-3 win over St. Lawrence and added a goal against Brown on Saturday night. He finished the weekend five shots on goal and a plus-two rating.

---
STOP IT GOALTENDER OF THE WEEK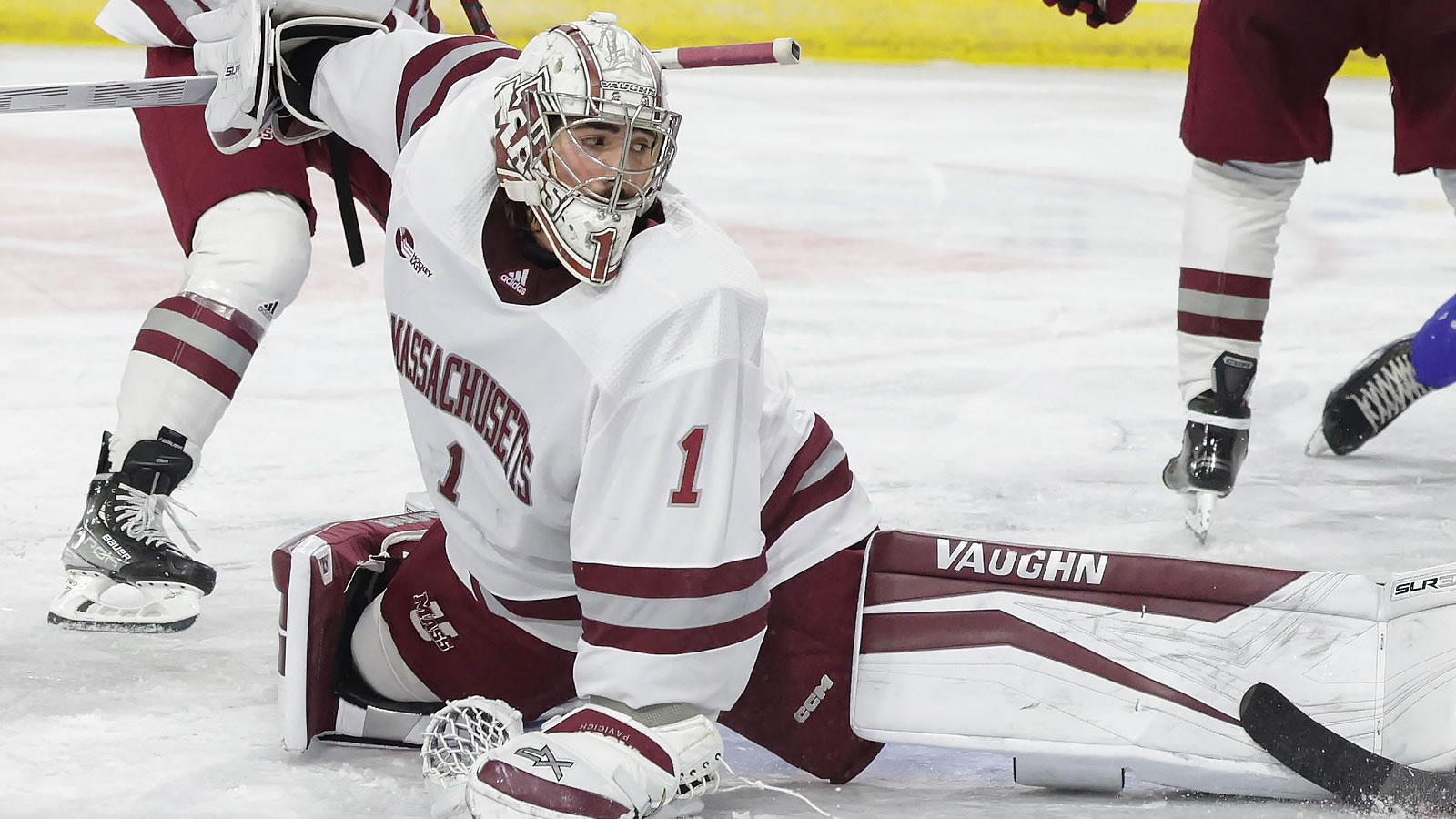 Luke Pavicich - Massachusetts
Luke Pavicich (So., G; Clarence Center, N.Y.) went 1-0-1 starting both games for the Minutemen at the Friendship Four, stopping 63 of 66 shots he faced for a .955 save percentage and a 1.44 goals against average over 125 minutes in net. Two of the three goals allowed came on the power play. He logged 32 saves in a 2-1 win over #14/13 UMass Lowell and came back with 31 saves in a 2-2 tie against #4 Quinnipiac.

---
HOCKEY EAST TOP PERFORMERS
Matt Brown, BU (Sr., F; Wood Ridge, N.J.) No other Hockey East player had more points (3) or assists (2) than Brown, who tallied one goal and two assists in a 5-2 win over #19 Notre Dame. Brown assisted on Lane Hutson's game-winning goal to begin the third period before scoring later in the frame to give the Terriers a 4-2 lead. Brown also had a goal and an assist in Saturday's exhibition game against the U.S. Under-18 Team.
Drew Commesso, BU (Jr., G; Norwell, Mass.) Made 26 saves to backstop the Terriers to a 5-2 victory over #19 Notre Dame on Wednesday.
Lynden Breen, ME (Jr., F; Grand Bay-Westfield, N.B.) Scored two goals in Maine's Saturday night 5-1 victory over AIC. The junior scored consecutive goals separated by 13 minutes of game play for the Black Bears.
Felix Trudeau, ME (Fr., F; Terrebonne, Que.) Dished out two assists in Maine's win over the AIC Yellow Jackets on Saturday night in Orono.