HOCKEY EAST HEADLINES
Northeastern claimed the Bertagna Trophy for the fifth straight year on Saturday, earning a 3-1 victory over UConn in the title contest at Matthews Arena. It marked Northeastern and head coach Dave Flint's 30th Hockey East Tournament win, both league records for a program and head coach.
Alina Mueller was named MVP of the Hockey East Tournament after scoring the game-tying and game-winning goals in the championship game. The senior forward racked up nine points on two goals and seven assists, tying the single-tournament record for helpers. It is the second time she has been named MVP (2020).
Joining Mueller on the All-Tournament Team were teammates Aerin Frankel, Skylar Fontaine, Brooke Hobson, and Maureen Murphy and UConn forward Morgan Wabick.
The Huskies earn an automatic berth into the National Tournament for the fifth straight year and will make its sixth appearance in the quest for a national title. Last season, Northeastern advanced to their first-ever Frozen Four, eventually reaching the national championship game at Erie Insurance Arena in Erie, Pennsylvania. The Huskies finished as runner-ups after falling in overtime to Wisconsin.

---
HOCKEY EAST PLAYER OF THE WEEK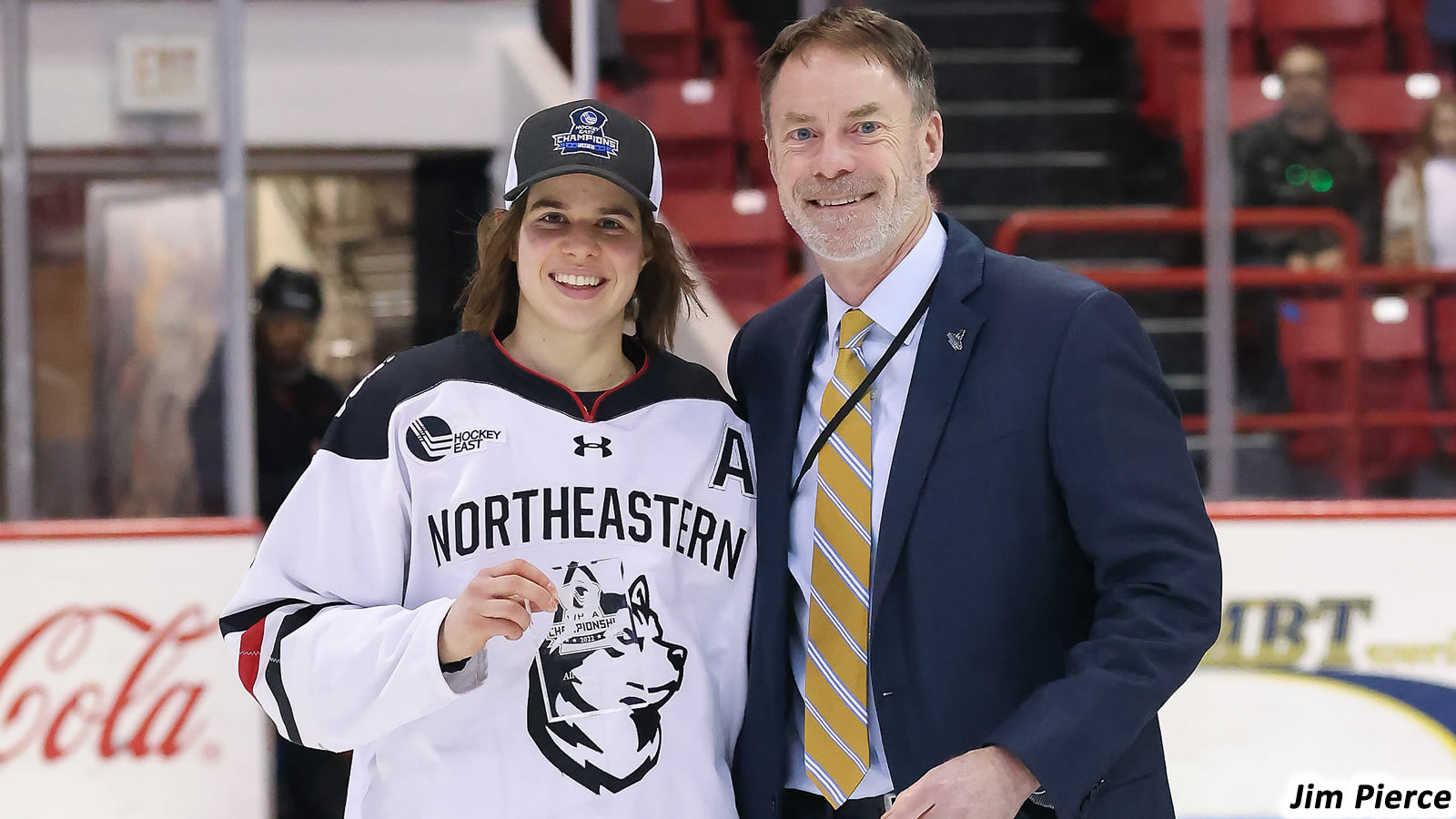 Alina Mueller - Northeastern
Alina Mueller (Sr., F; Winterthur, Switzerland) was named the MVP of the Hockey East Tournament for the second time in her career after scoring the game-tying and game-winning goals in the 20th Hockey East championship game. Mueller knotted the game at 1-1 with just 17 seconds remaining in the second period and scored 22 seconds into the third to give the Huskies a lead they would not let up. She added an assist on Northeastern's insurance goal in the eventual 3-1 win.

---
PRO AMBITIONS ROOKIE OF THE WEEK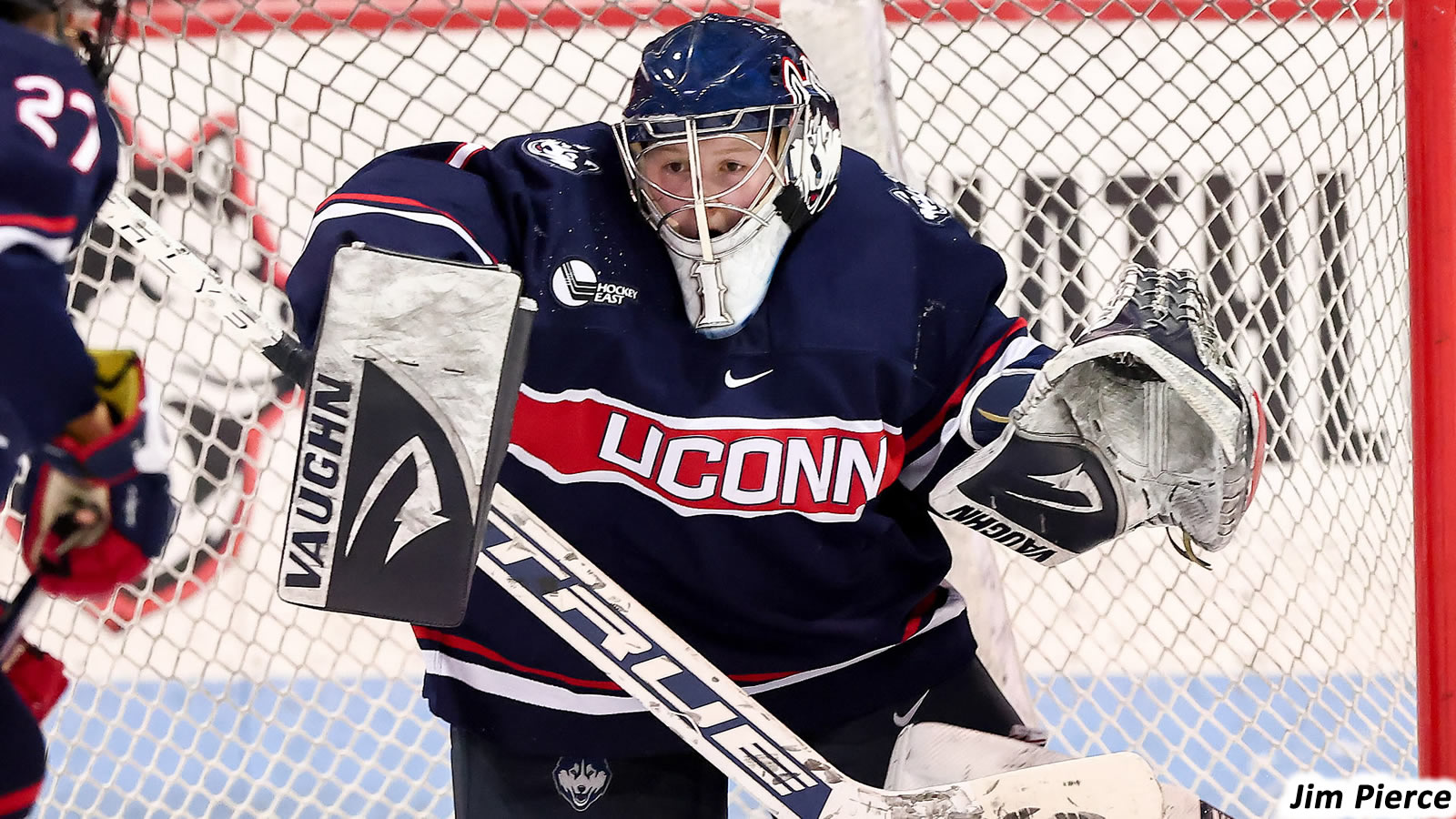 Megan Warrener - UConn
Megan Warrener (Fr., G; Stone Creek, Ont.) stopped 67 shots in the Hockey East semifinals and championship game, backboning UConn to a runner-up finish in the Hockey East Tournament. She shut out Vermont's high-scoring offense for 59:58 before a last second goal spoiled a shutout on Wednesday. In Saturday's championship game, she denied 37 shots.

---
HOCKEY EAST DEFENDER OF THE WEEK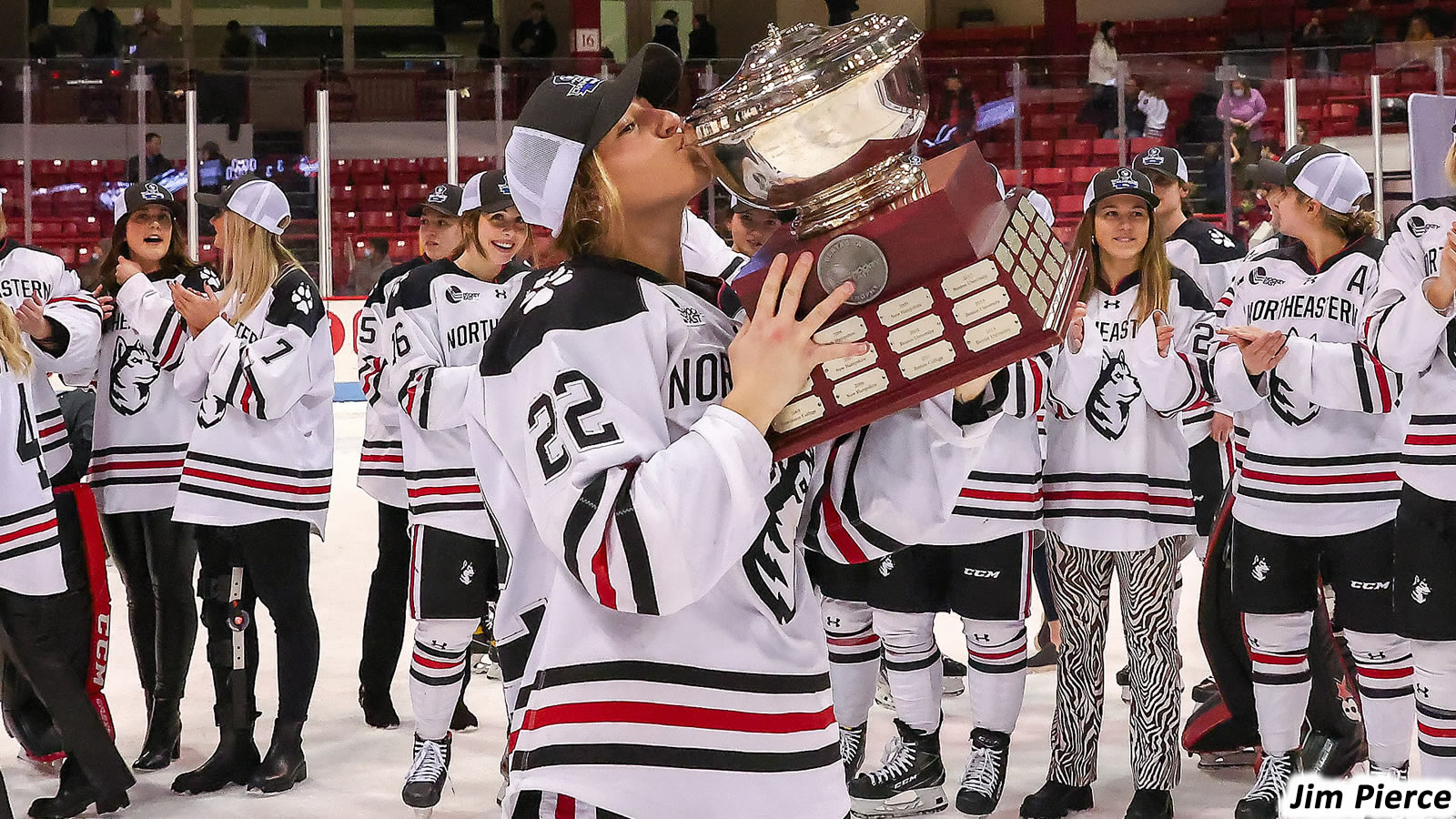 Skylar Fontaine - Northeastern
Skylar Fontaine (Gr., D; East Greenwich, R.I.) set a new standard for career points in Hockey East Tournament play, dishing out two assists to reach 25 (8g, 17a) points in her 18 tournament games. She set up the game-tying and game-winning goals for the Huskies in the Hockey East championship game on Saturday, winning her fifth-straight tournament title. She finished three games with five assists, including setting up two game-winning goals. She was named to the Hockey East All-Tournament Team for her efforts.

---
HOCKEY EAST GOALTENDER OF THE WEEK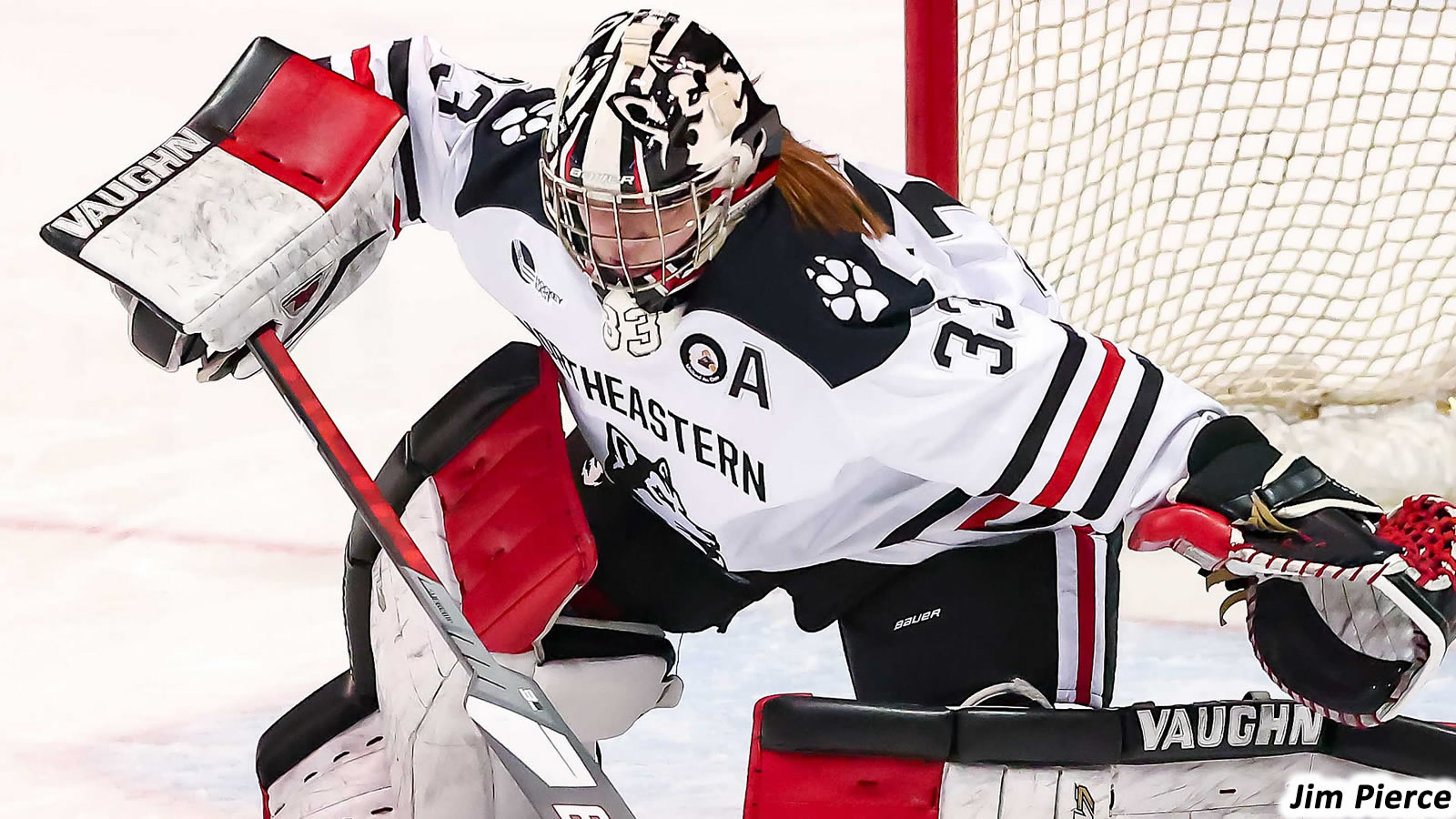 Aerin Frankel - Northeastern
Aerin Frankel (Gr., G; Briarcliff Manor, N.Y.) won her 18th career Hockey East Tournament game on Saturday and was named to her fifth career Hockey East All-Tournament Team, establishing new marks for both accomplishments in league history. She stopped 57 shots and allowed just two goals in three Tournament games this year, also establishing the new career record for saves in postseason games.

---
HOCKEY EAST TOP PERFORMERS
Morgan Wabick, UConn (Gr., F; Winnipeg, Man.) Opened the scoring of the Hockey East championship game and was named to the All-Tournament Team. She scored a goal in each of UConn's three playoff games and added two assists for five points for the Huskies.
Ida Kuoppala, ME (Jr., G; Pendersore, Finland) Scored the lone goal for the Black Bears in the Hockey East semifinals on Wednesday at Northeastern.
Skylar Irving, NU (Fr., F; Kingston, Mass.) Helped Northeastern to their fifth-straight Bertagna Trophy as Hockey East Tournament champions, pouring nine shots on net between the semifinal and title game victories, including a game-high seven in the championship tilt. The freshman dished out an assist in the Huskies' quarterfinal game.
Jessie McPherson, UVM (So., G; Chatham, Ont.) Stopped 27 shots in Wednesday's semifinal game against UConn.