HOCKEY EAST HEADLINES
In a rematch of the 2020-21 national title game, the Northeastern Huskies defeated the Wisconsin Badgers, 4-2, to earn their second-ever berth in the Frozen Four. Northeastern got two points from Maureen Murphy, Brooke Hobson, Maddie Mills, and Katy Knoll, to go with 39 saves from Aerin Frankel to advance in the National Tournament.
The Huskies will play Minnesota Duluth on March 18 at 3:30pm on the campus of Penn State in the national semifinals. The championship game will be played March 20 at 4:00pm. Ohio State and Yale round out the remaining field.
Both semifinal games will be broadcast live, Friday, March 18. The first semifinal game will air on ESPN+ at 3:30 p.m. Eastern time with the second semifinal game also being broadcast on ESPN+ at 7 p.m. Eastern time. The national championship game will take place at 4 p.m. Eastern time, Sunday, March 20 on ESPNU.
The Huskies (31-4-2/21-3-2 HE) earned an automatic bid into the National Tournament after claiming the school's fifth consecutive Hockey East Women's Tournament title Saturday, 3-1, over UConn at home in Matthews Arena. It marks the sixth time that Northeastern has earned a berth in the National Tournament and its fifth straight trip to the national postseason after claiming Hockey East's automatic bid in each of those seasons. The Huskies have secured a top-four seed for the fourth year in a row, drawing a quarterfinal contest with either Wisconsin or Clarkson on March 12.
Last season, Northeastern advanced to their first-ever Frozen Four, eventually reaching the national championship game at Erie Insurance Arena in Erie, Pennsylvania. The Huskies finished as runner-ups after falling in overtime to Wisconsin.

---
HOCKEY EAST PLAYER OF THE WEEK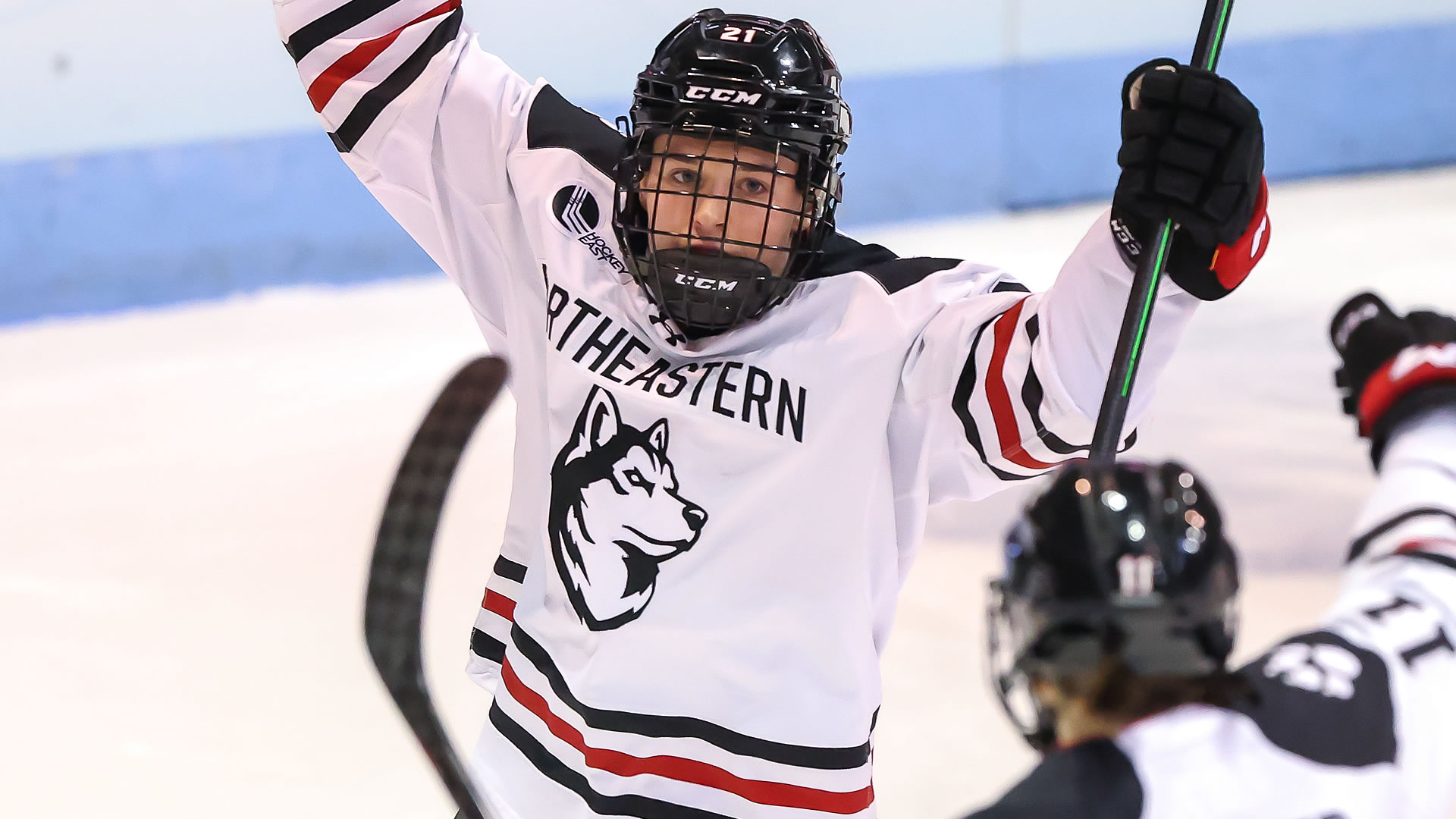 Maureen Murphy - Northeastern
Maureen Murphy (Gr., F; Buffalo, N.Y.) scored the game-winning goal that lifted Northeastern over Wisconsin in the national quarterfinals to send the Huskies back to the Frozen Four for the second straight season. She added an assist in the game for a two-point outing, her fifth consecutive multi-point outing and her 16th of the season. On her current seven-game point streak, Murphy has seven goals and eight assists.

---
PRO AMBITIONS ROOKIE OF THE WEEK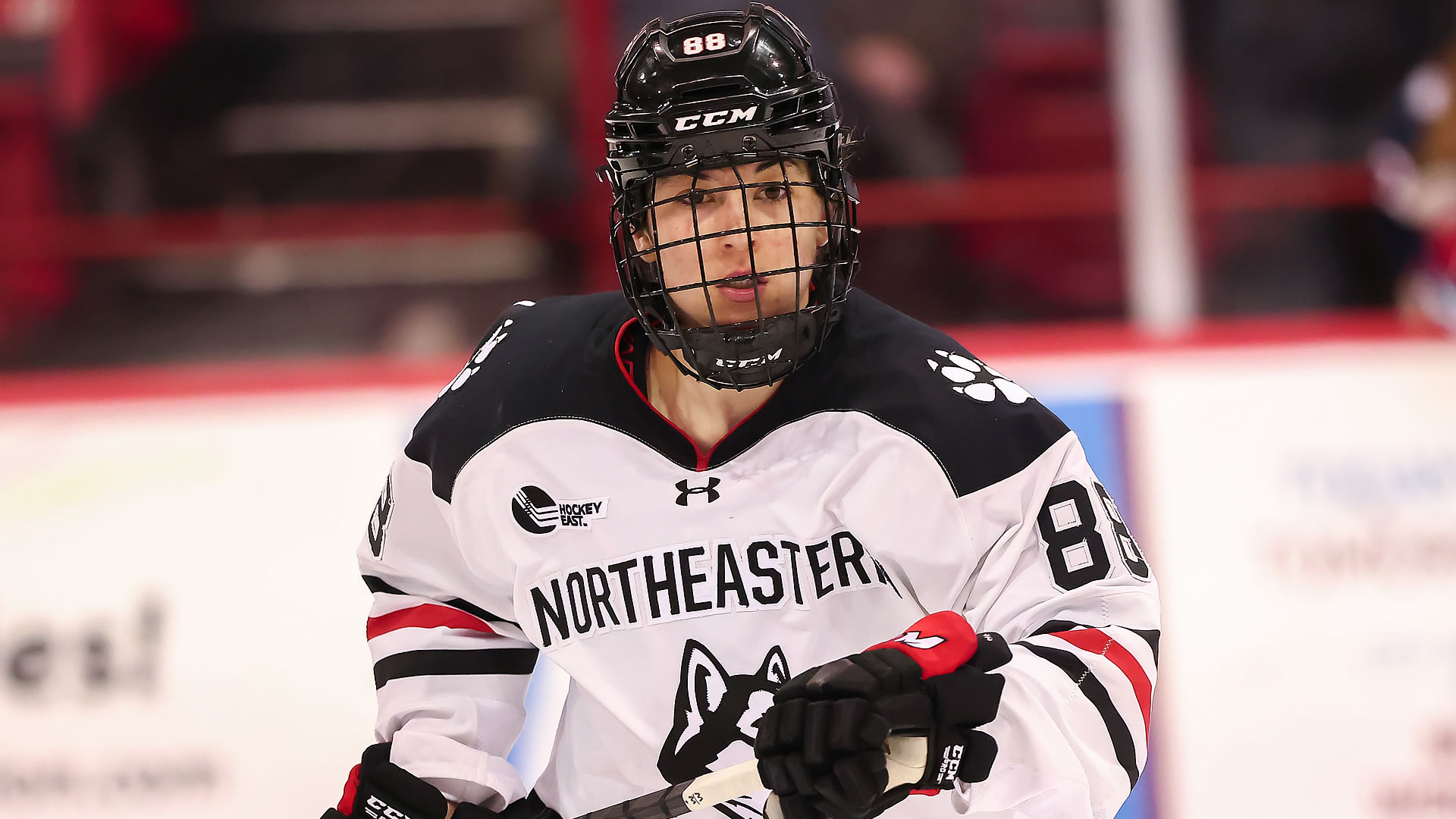 Skylar Irving - Northeastern
Skylar Irving (Fr., F; Kingston, Mass.) scored a goal with five seconds remaining in the first period to give Northeastern a 2-1 lead in the national quarterfinal, a lead the Huskies would not relinquish en route to a 4-2 victory. She added four shots on net in the outing.

---
HOCKEY EAST DEFENDER OF THE WEEK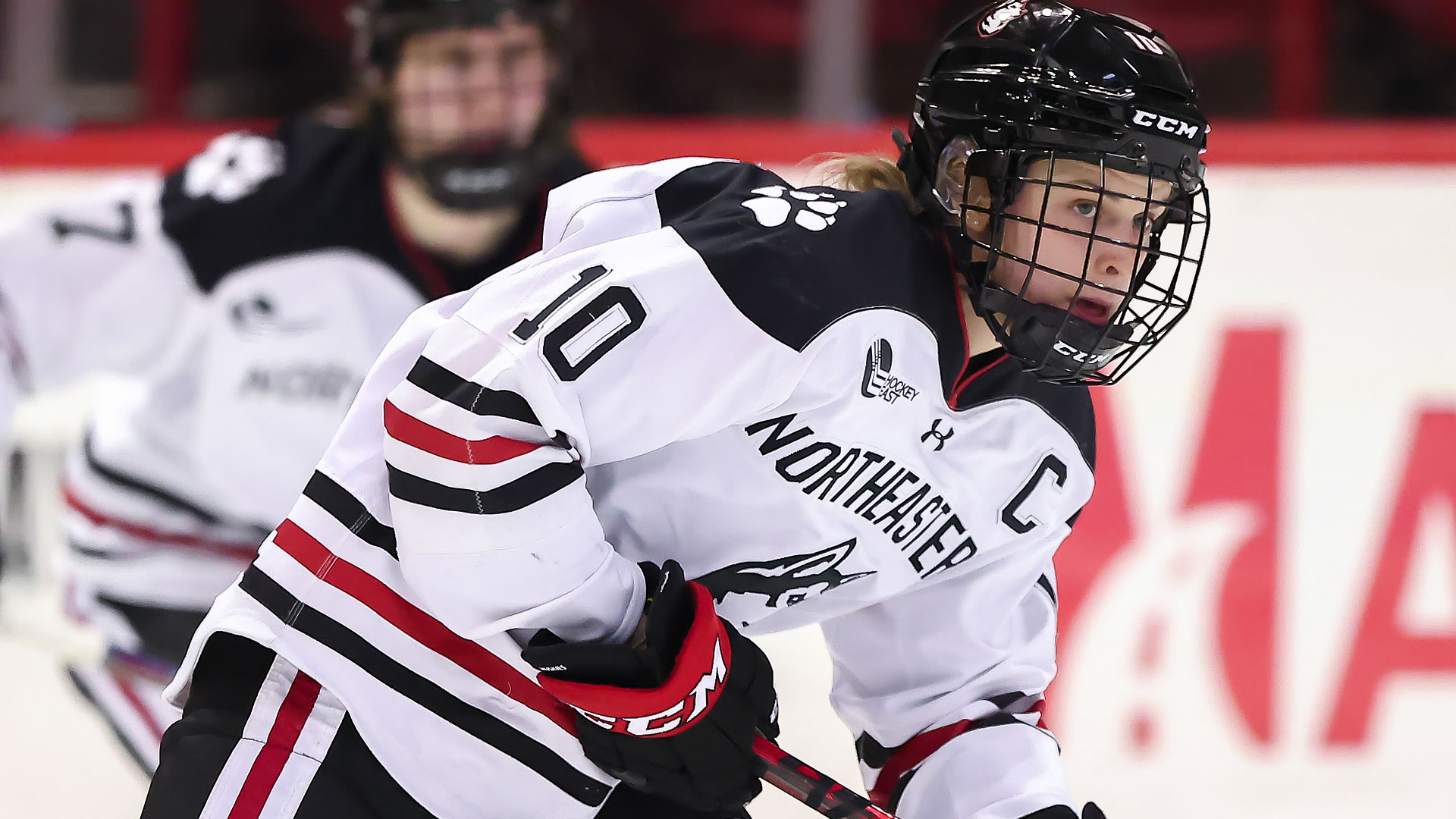 Brooke Hobson - Northeastern
Brooke Hobson (Gr., D; Prince Albert, Sask.) pushed her point streak to four games with two assists in a 4-2 national quarterfinal victory for Northeastern. She fired one shot on net and has set up at least one goal in all four of Northeastern's postseason contests.

---
HOCKEY EAST GOALTENDER OF THE WEEK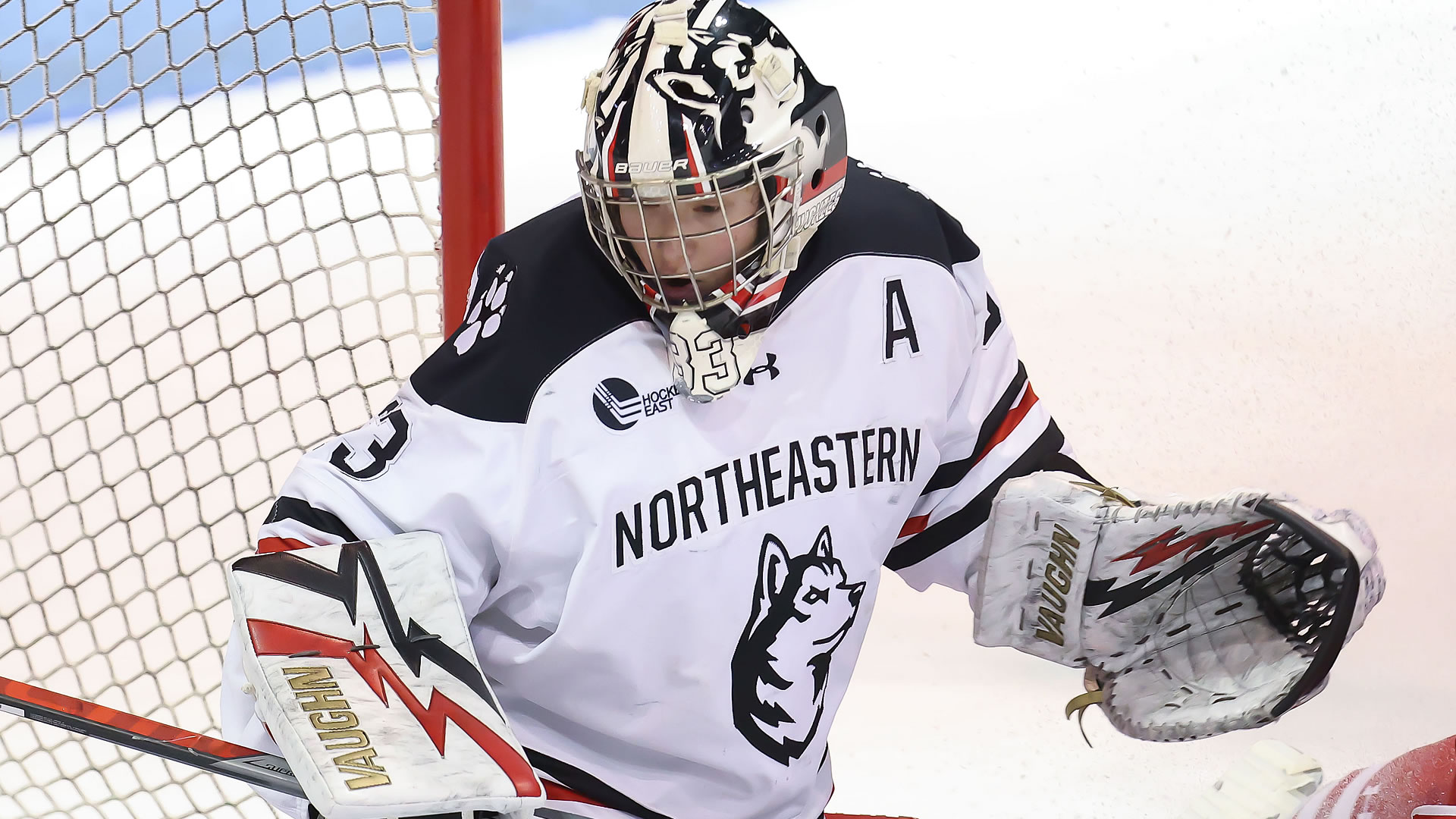 Aerin Frankel - Northeastern
Aerin Frankel (Gr., G; Briarcliff Manor, N.Y.) kicked out 39 saves from Wisconsin and she backstopped the Huskies back into the Frozen Four with a 4-2 win. The reigning Patty Kaz winner and current Top 10 Finalist for 2021-22 has won 25 games so far this season.

---
HOCKEY EAST TOP PERFORMERS
Alina Mueller, NU (Sr., F; Winterthur, Switzerland) Scored a power-play goal late in the third period to provide insurance in Northeastern's 4-2 victory over Wisconsin in the national quarterfinals.
Maddie Mills, NU (Sr., F; Sewickley, Pa.) Dished out two assists in Northeastern's 4-2 win over Wisconsin in the national quarterfinals.
Katy Knoll, NU (Jr., F; Amherst, N.Y.) Opened the scoring for Northeastern just 4:17 into the national quarterfinal against Wisconsin with a power-play strike. She was also credited with an assist after creating the Huskies' second goal with just five seconds remaining in the first period to reclaim the lead in an eventual 4-2 win.