HOCKEY EAST PLAYER OF THE MONTH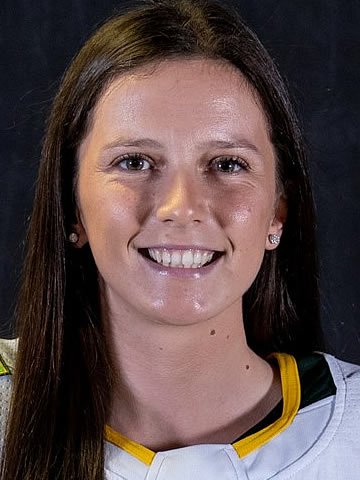 Maude Poulin-Labelle - Vermont
Senior Defender; Sherbrooke, Que.
Poulin-Labelle became the Vermont's all-time leader in scoring for a defenseman, tallying her with 66th points in the month of December. She racked up four assists and five points in a two-game set at New Hampshire, earning the scoring crown with two assists on both Vermont goals in a 5-2 setback before erupting for a goal and two assists, including setting up the game-winner, in a 6-3 victory for the Catamounts the next night.

Runner-up: Sara Hjalmarsson, Providence

---
PRO AMBITIONS ROOKIE OF THE MONTH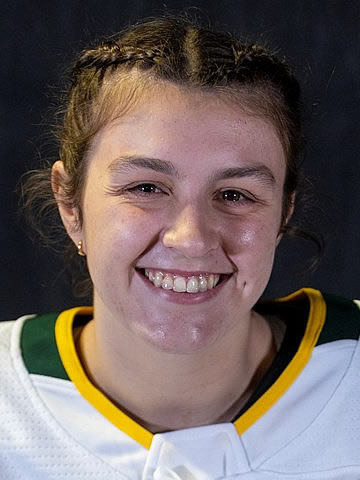 Evelyne Blais-Savoie - Vermont
Forward; San Jose, Calif.
Named Pro Ambitions Rookie of the Week on Nov. 29 and Dec. 13, Blais-Savoie takes home her first monthly honor after helping Vermont to a 2-2-0 record with two goals and one assist in four games in December. She scored the game-winning strike in a tilt that saw Vermont earn its first win over Boston College since 2009 and ended the first half of the year with points in three of straight outings, including two goals.

Runner-up: Skylar Irving, Northeastern

---
HOCKEY EAST DEFENDER OF THE MONTH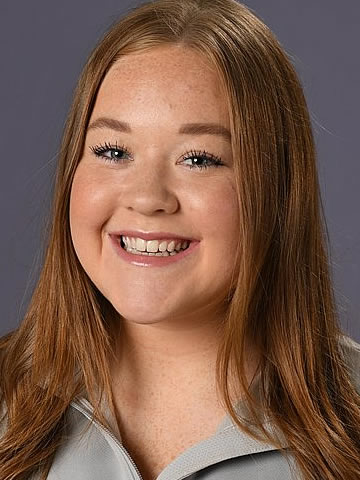 Kailey Langefels - Holy Cross
Junior; Minnetonka, Minn.
Langefels had two assists and blocked nine shots during Holy Cross' three games during the month of December. She was named the Hockey East Defensive Player of the Week for her performance against Brown, where dished out a pair of helpers to lift the Crusaders to a 4-2 win. She entered the break by scoring her first two points of the year and anchored a Crusader defense by blocking five shots on the night alone.

Runner-up: Julia Shaunessy, BU

---
HOCKEY EAST GOALTENDER OF THE MONTH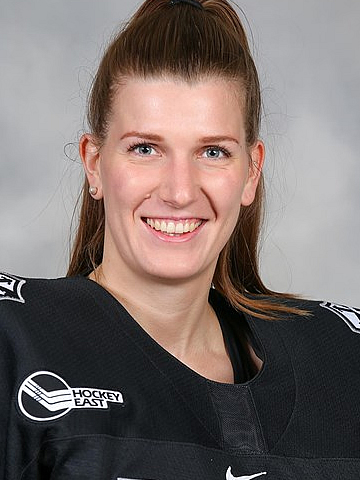 Sandra Abstreiter - Providence
Graduate Student; Freising, Germany
Abstreiter was nearly perfect in her two starts in the month of December, winning both outings at home while allowing just one goal. The graduate student made 34 saves in a 1-0 victory over Princeton on December third, pitching her second shutout of the season. She followed it up with a 39-save effort in a 3-1 win against Hockey East rival Vermont on New Year's Eve. She finished the month with a 2-0-0 record along with a 0.50 GAA and .986 save percentage. Her save percentage was the best in the nation among all netminders with at least two starts and her goals against was tops among all goaltenders with at least two wins.

Runner-up: Callie Shanahan, Boston University