Wednesday, November 4, 2015
Kravchenko Named Warrior Hockey Player of the Month
Letunov Tabbed Top Rookie; Demko Captures Best Goalie

Dennis Kravchenko - Massachusetts
Sophomore Forward; Laguna Niguel, California
Kravchenko tied for the national lead in goals with seven markers in just six games played, totaling a team-leading 12 points. Seven of those points came in the third period, good for the national lead. His production has helped UMass to the best start in the program's Div. I history, going 4-1-1 with the sole loss to nationally- ranked Yale. He tallied four multi-point games, including two four-point outings and his first collegiate hat trick. He wrapped the month with a plus-three rating while winning 66 of 119 faceoffs. For his efforts, he was named Warrior Hockey East Player of the Week on October 19 and was named to the Capital City Classic All-Tournament Team.
Runner-up: Jake Walman - PC (So., D; Toronto, Ontario) 7g, 5a, plus-nine

---
Max Letunov – UConn
Forward; Moscow, Russia
Letunov began his rookie campaign by collecting 11 points on five goals and six assists. He compiled four multi-point games and registered at least one point in five of six games played. In his first collegiate contest, the Moscow native lit the lamp three times for his first hat trick and scored the game-winning goal at Alabama Huntsville. He currently ranks sixth in the nation in overall scoring, while his 11 points is the highest total by any NCAA rookie in 2015-16.
Runner-up: Austin Plevy - UMass (F., Langley, B.C.) 4g, 4a, 1 hat trick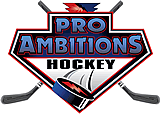 ---

Thatcher Demko - Boston College
Junior; San Diego, California
Demko wrapped the month of October with a 5-1-0 overall record, allowing just one goal per game and boasting a .957 save percentage, putting him at the top of all Hockey East goaltenders in both categories. He pitched three consecutive shutouts Oct. 23-30, becoming just the 21st NCAA goaltender to achieve that feat. During that stretch of contests, Demko did not allow a goal for 206:02 of play. His five wins are the most for any Hockey East netminder and also picked up his fifth-career assist on the first Eagles goal against No. 5 Denver.
Runner-up: Rob Nichols - UConn (Jr.; Dallas, Texas) 3-2-0, 2.01 GAA, .929 SV%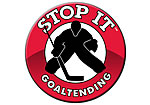 ---