Monday, September 21, 2015
Hockey East, American Sports Network Announce Partnership
ASN To Produce 14 Hockey East Contests In 2015-16 Season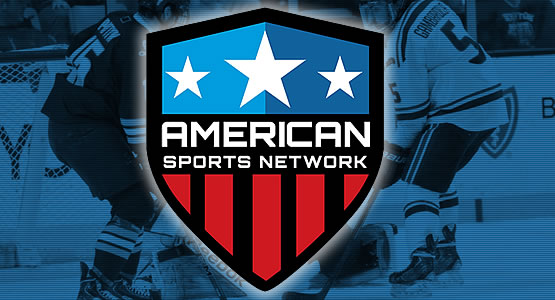 ASN To Produce 14 Hockey East Contests In 2015-16 Season
WAKEFIELD, Mass. - Hockey East today announced a two-year agreement with American Sports Network to televise Hockey East games through the 2016-17 season. The 2015-16 slate of games is comprised of 14 contests, including nine conference matchups, the Women's Hockey East championship game and one men's playoff tilt.
"Hockey East is excited about joining with the American Sports Network to bring the best of college hockey to fans across the country," said Hockey East commissioner Joe Bertagna. "This innovative package marks a major step for our sport in how we promote our game. We look forward to a long relationship with ASN."
"We're pleased to enter into this relationship to provide Hockey East events to our viewers," said Doron Gorshein, COO of Sinclair Networks Group. "ASN will be airing as many as 30 games this season from five of the premier NCAA Division I men's hockey conferences and Hockey East has proven itself to be one of the best, based on last year's Frozen Four performances. This relationship further extends our commitment to serve communities by providing relevant live programming to Hockey East students, alumni, and fans."
ASN will broadcast select Hockey East contests as part of a Friday night double-header, showcasing eastern college hockey programs at 6 p.m. ET followed by western teams at 9 p.m. The agreement positions Hockey East to have the most wide-spread television exposure in league history in 2015-16.
2015-16 Hockey East Television Package

Date
Game
Time (ET)
Fri., Oct. 23
Minnesota Duluth at Notre Dame
6 p.m.
Fri., Nov. 6
Minnesota at Notre Dame
7:30 p.m.
Thu., Nov. 12
Northeastern at Notre Dame
7:30 p.m.
Fri., Nov. 13
Boston University at Providence
6 p.m.
Sun., Nov. 15
UMass Lowell at Maine
5 p.m.
Fri., Nov. 20
Michigan at Boston University
6 p.m.
Sun., Dec. 6
UConn at UMass Lowell
1 p.m.
Fri., Jan. 15
Boston University at Boston College
6 p.m.
Fri., Jan. 22
Vermont at UConn
8:30 p.m.
Fri., Feb. 12
Northeastern at UMass
8:30 p.m.
Fri., Feb. 19
Boston University at New Hampshire
8:30 p.m.
Fri., Feb. 26
Vermont at Merrimack
8:30 p.m.
Sun., March 6
Women's Hockey East Championship
5 p.m. (Tape Delay)
Fri., March 11
Men's Hockey East Playoff Game
TBD