AMESBURY, Mass. - The Hockey East Association today announced the 2022-23 Pro Ambitions All-Rookie Team and six other season-long awards as voted by the men's league's 11 head coaches. The awards come as part of the celebration of the 38th annual Hockey East Tournament, which begins tonight.
The 2022-23 Pro Ambitions All-Rookie Team consists of seven players, including three unanimous selections in Boston University defenseman Lane Hutson (North Barrington, Ill.), Boston College forward Cutter Gauthier (Scottsdale, Ariz.), and UConn forward Matthew Wood (Nanaimo, B.C.). The team is rounded out by defender Hunter McDonald (Fairpoint, N.Y./Northeastern), and forwards Kenny Connors (New York, N.Y./Massachusetts), Ryan Greene (Paradise, N.L./Boston University), and Cam Lund (Bridgewater, Mass./Northeastern).
Also recognized were a pair of Northeastern Huskies for their defensive abilities, as freshman Hunter McDonald has been named Hockey East's Best Defensive Defenseman while sophomore Justin Hryckowian (L'Île-Bizard, Que.) was voted Gladiator Custom Mouthguards Best Defensive Forward.
Two statistical awards have been formally announced, both awarded to Boston University freshman Lane Hutson (Setauket, N.Y.). Hutson is the first-ever defenseman to claim the Hockey East Scoring Champion crown, posting 34 points on nine goals and 25 assists. He was also honored with the PNC Bank Three Stars Award as he compiled the highest total number of points earned when named a first, second, or third star of the game in Hockey East contests.
Hockey East's two sportsmanship awards have been bestowed upon UConn junior forward Hudson Schandor (North Vancouver, B.C.), who will be presented with the Len Ceglarski Sportsmanship Award, given by the league to one player who has consistently demonstrated superior conduct and sportsmanship on and off the ice. The New Hampshire Wildcats are acknowledged with the Charlie Holt Team Sportsmanship Award for accruing the fewest average penalty minutes per Hockey East game.
Hockey East will announce the 2022-23 All-Star Teams on Friday, March 10 at 10:00 a.m. The league will then announce finalists for the Player, Rookie, and Coach of the Year awards on Monday, March 13.
The 2023 Hockey East Men's Tournament presented by Movement Mortgage begins tonight with three Opening Round games at 7:00 p.m. Massachusetts plays at Boston College on NESN+, while Vermont at Maine and New Hampshire at Providence drop the puck on ESPN+. Winners will advance to the quarterfinals on March 11 to take on Boston University, Merrimack, and Northeastern, while UMass Lowell at UConn is slated for a 4:00 p.m. start.
The Hockey East semifinals are set tentatively set for 4:00pm and 7:30pm on Friday, March 17 at TD Garden in Boston, while the 38th championship game will be played Saturday, March 18 at 7:00pm. All three games will air live on NESN. Tickets are available via the host institution for each on-campus game while championship tickets can be purchased at TDGarden.com/HockeyEast.
---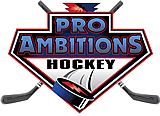 Pro Ambitions All-Rookie Team
D: Lane Hutson, Boston University *
D: Hunter McDonald, Northeastern
F: Kenny Connors, Massachusetts
F: Cutter Gauthier, Boston College *
F: Ryan Greene, Boston University
F: Cam Lund, Northeastern
F: Matthew Wood, UConn *
* denotes unanimous selection

---
Best Defensive Defenseman Award
Hunter McDonald, Northeastern

Runner-up:
Jon McDonald, UMass Lowell

---
Gladiator Custom Mouthguards Best Defensive Forward Award
Justin Hryckowian, Northeastern

Runner-up:
Parker Ford, Providence

---
Len Ceglarski Sportsmanship Award
Hudson Schandor, UConn

Runner-up:
Parker Ford, Providence

---
Hockey East Scoring Champion
Lane Hutson, Boston University
9g, 25a, 34p

Runners-up:
Alex Jefferies, Merrimack
13g, 17a, 30p

Matt Brown, Boston University
10g, 20a, 30p

---

PNC Bank Three Stars Award
Lane Hutson, Boston University

Runner-up:
Devon Levi, Northeastern

---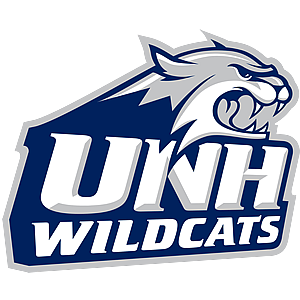 Charlie Holt Team Sportsmanship Award
New Hampshire Wildcats

Runner-up:
UMass Lowell River Hawks

---