You see your favorite Hockey East stars on the ice almost every weekend during the winter and into the spring. Even once the school year ends and these student athletes are out of the public eye, many lead fascinating lives working internships and training, among other pursuits.
Of course things are a little different this summer with the Covid-19 pandemic, but that doesn't mean there's a shortage of fun and interesting summer activities for the student-athletes to get involved with. We talked with a handful of players and here's what they've been up to.
---
Sofia Smithson (So., F) - Holy Cross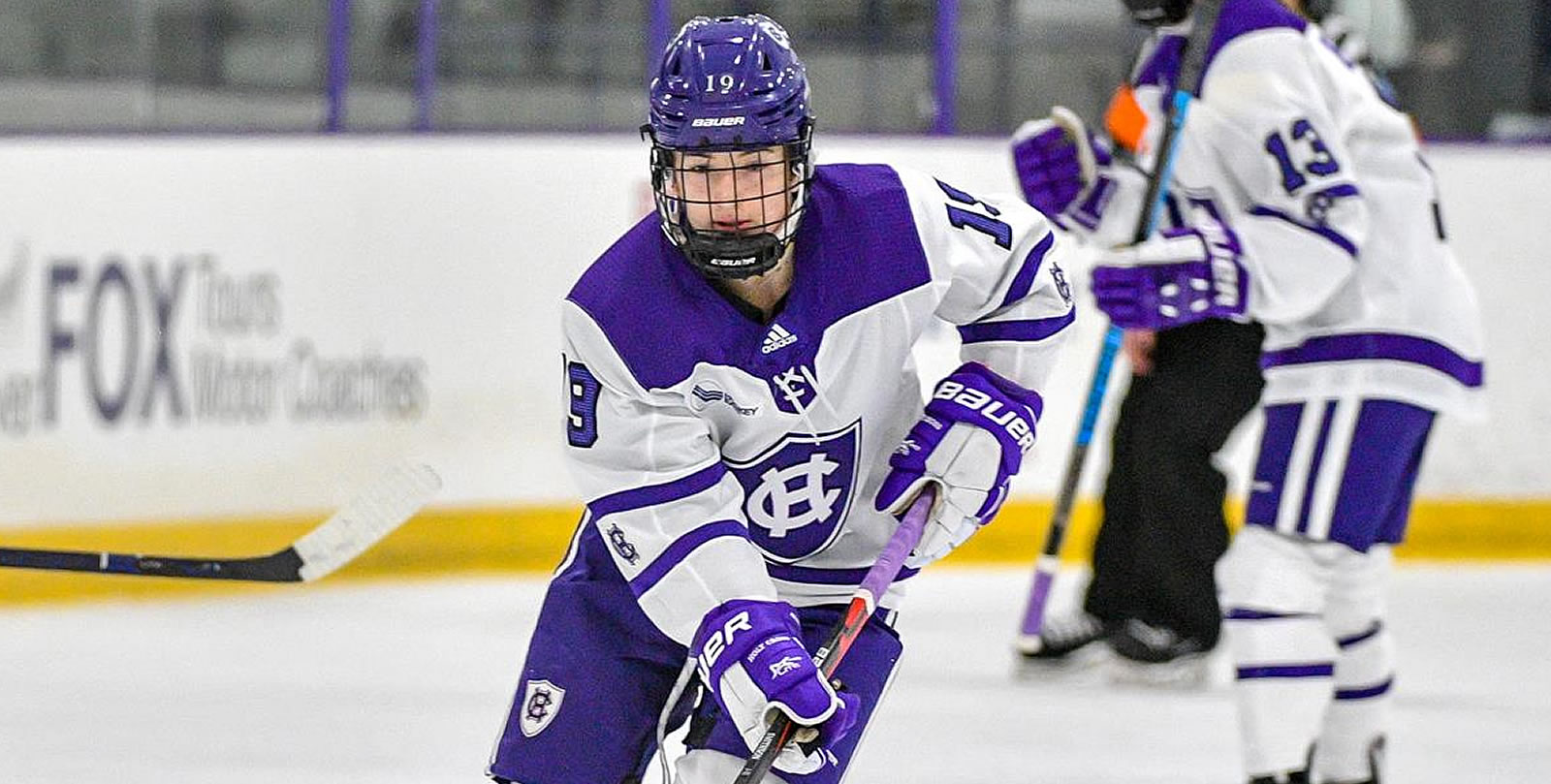 From March through May, Smithson's main focus was schoolwork.
"When I got home it was pretty much just school. So I was in my room pretty much from the second I woke up until the minute I went to bed."
Once finals finished and her schedule cleared up, she got a temp job near her home in Ontario that has filled up 30-40 hours each week.
She hasn't been able to to get to the rink a whole lot, because rinks only recently opened up. Instead of ice skates, Smithson has improvised with roller skates.
"To replicate the ice, I've gone on my rollerblades and done a few things on there. Quick starts and crossovers and just try not to get hit by cars."

---
Toni Matzka (Sr., D) - Holy Cross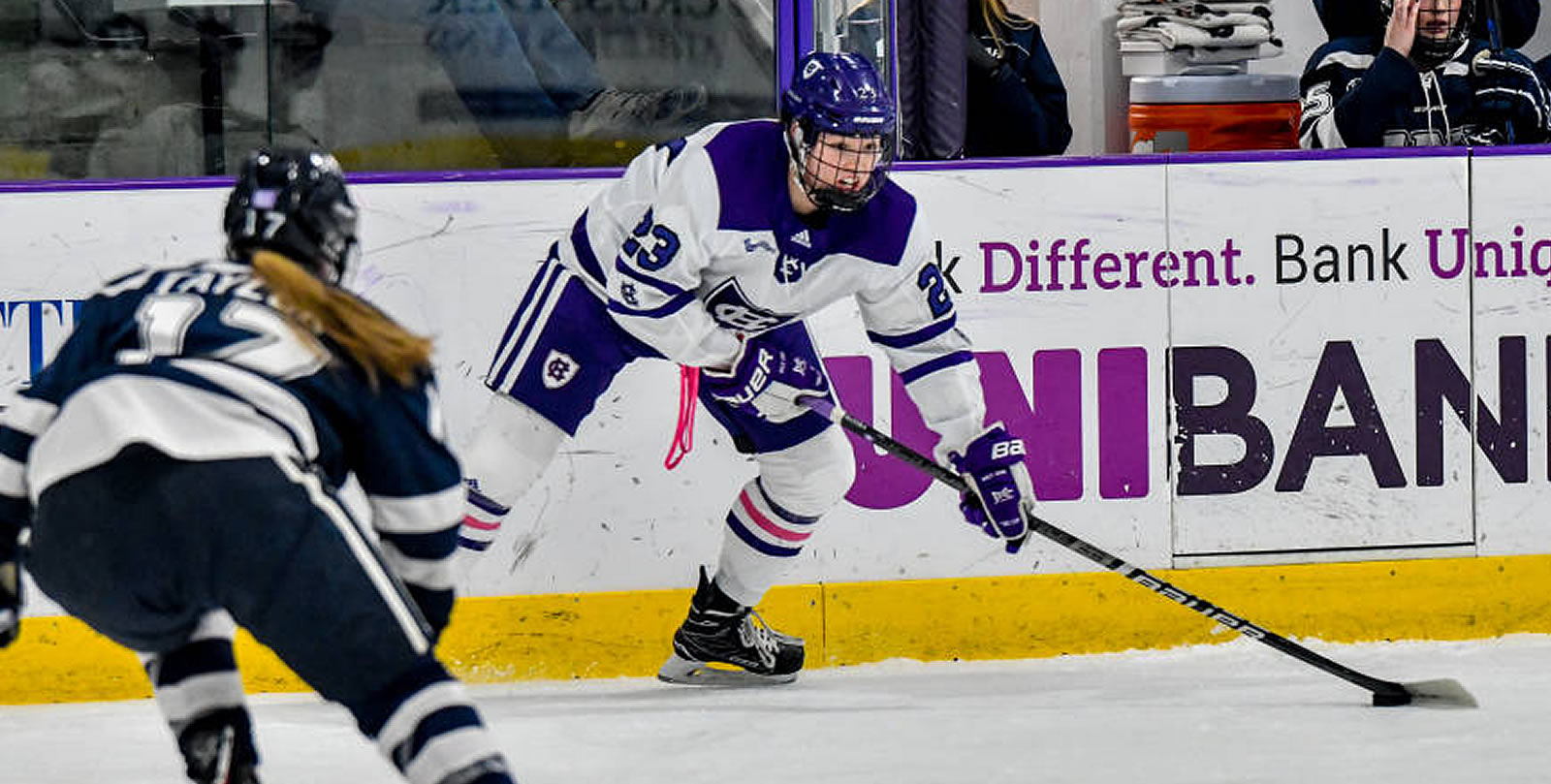 Austrian native Toni Matzka hasn't been impacted as much training-wise, compared to her North American teammates.
In Austria gyms opened up in May, so she's had plenty of time to begin working out again. In her free time, she has been playing tennis and has taken up yoga.
"[Yoga] kind of gives me a nice break from all the lifting and hockey workouts."
An avid traveler, Matzka has been able to visit different parts of Austria, but she hasn't been able to travel internationally, unlike previous summers. Her favorite trip was Barcelona last summer.
In between training and traveling, she has spent the last couple summers working for a market research company a couple days each week, cold calling people and interviewing them.

---
Carlie Magier (Jr., F) - Holy Cross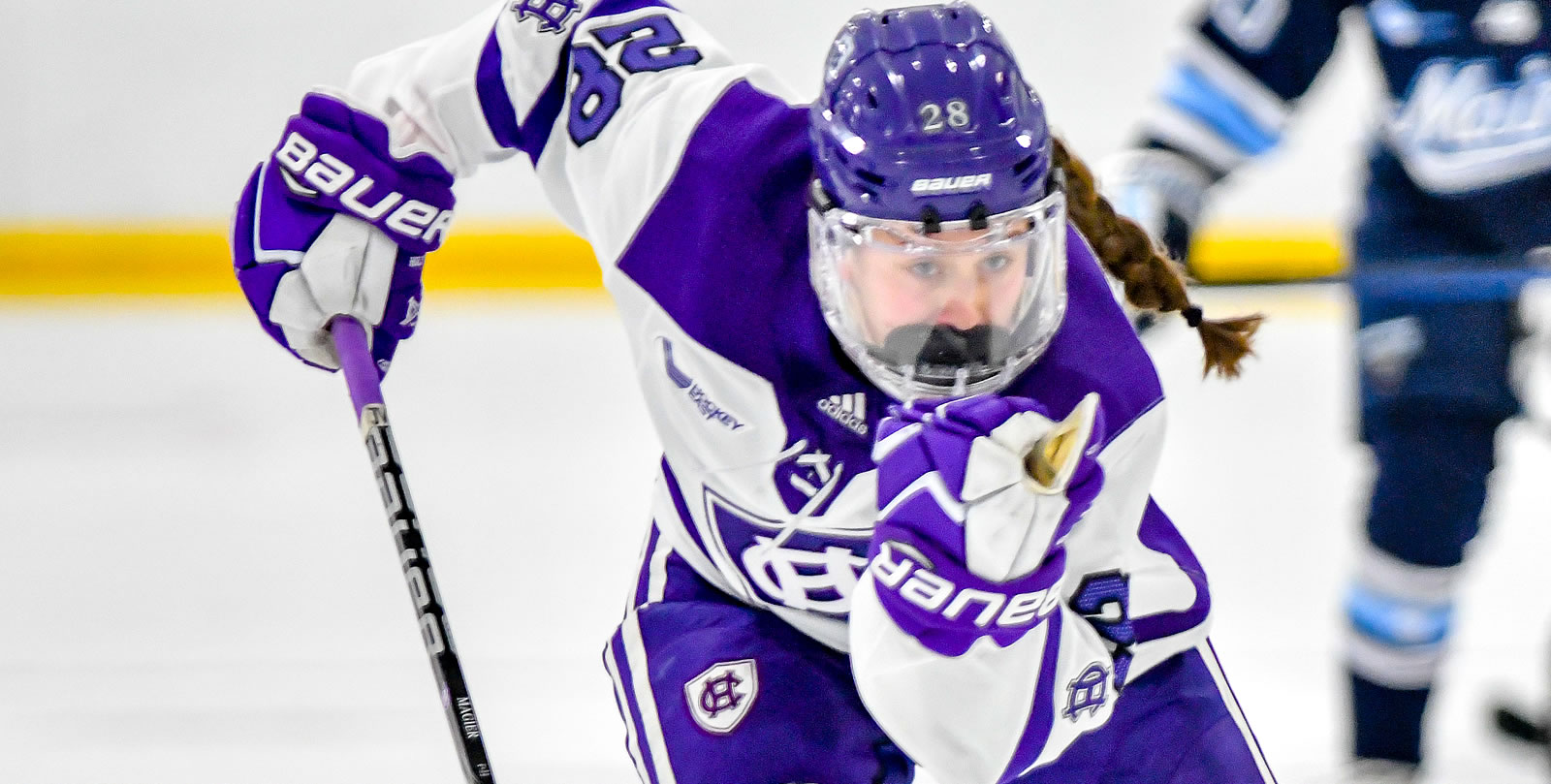 Back in Michigan it took Carlie Magier a little bit of time to get back on the ice. With rinks closed, she wasn't able to go skating for about three and a half months, but it wasn't for a lack of trying.
She reached out to her club coach, but he wasn't able to find any open ice. After multiple failed efforts, Magier reached out to someone she skated with almost a decade ago. The person had ice set up and open, as well as a personal gym. Even though it's an hour drive from her house, she makes the trek two or three times every week to work out.
Magier, a forward, also spends one day every week an hour and a half away working out with a goalie coach who reached out to her in need of shooters.
As far as jobs go, Magier has been working as a server at a restaurant and bar for the last few summers. Of course, the place was shut down for a while at the beginning of the pandemic, so Magier took a job at Walmart in the interim.
The owner of the restaurant recently bought a pizza shop, so now that things are opening back up, Magier works at both the restaurant and the pizza place.
She's also been busy with a summer class and a research assistant position.

---
Sarah Street (Jr., G) - Holy Cross
Sarah Street wasn't expecting to be back home in Connecticut this summer, but the pandemic changed those plans. She had an internship lined up in D.C. with a nonprofit human rights advocacy group.
The internship wasn't cancelled, but it was made remote. Now she's on her computer 9 to 5 doing communications for the group.
"Most of the day I spend doing their social media, interviewing people, or writing blog posts."
While she hasn't been to the recently-opened gym or rink much, Street's offseason training has been aided by a home gym.
As Street says, there isn't much hockey around her. Most players drive over an hour to different parts of Connecticut and New England to get their hockey fix, but Street doesn't have a car, so she isn't able to join them. Instead, she's making do, hopping into pickup games where she can find them.
"I mostly just play pickup with a bunch of middle-aged men in the morning."

---
Maddy McArthur (Jr., G) - Boston College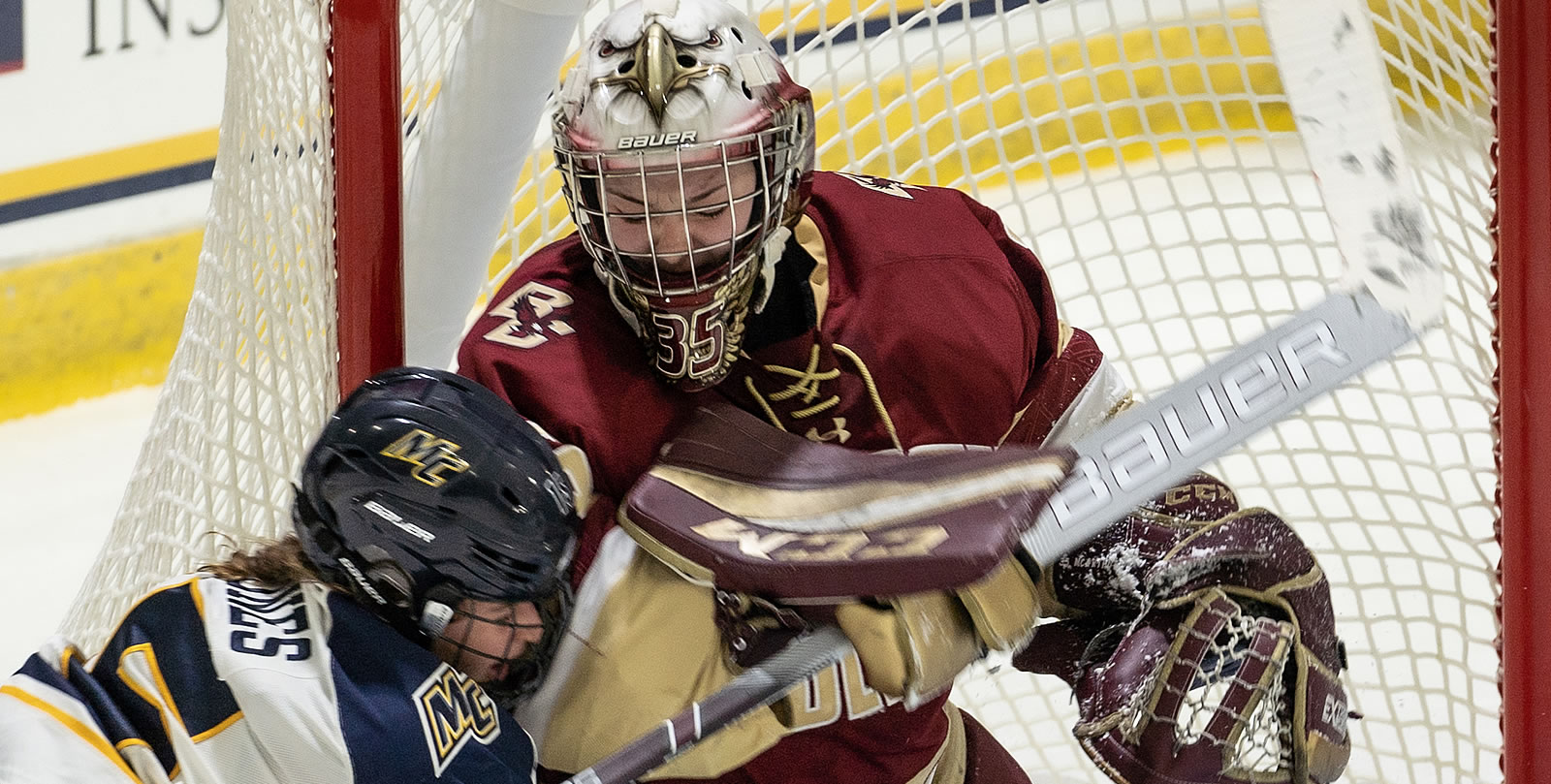 For McArthur, working out during the pandemic wasn't much of a challenge, as a home gym allowed her to do most of the exercises she'd have been doing at BC.
Boxing is one activity she has picked up during quarantine. Her brother trains in mixed martial arts, so he has shown her some moves.
Another, more unique, hobby she has picked up is playing music, like as a DJ. She even bought a DJ controller to practice.
Academically, McArthur is taking an organic chemistry class online, and she has a remote summer internship with SHEPARD Therapeutics. She is a Biological Research Consultant, working to develop cancer therapies and treatments for those with rare forms of cancer.
"SHEPHERD has some of the most brilliant and passionate scientific minds that I get to learn from every day," McArthur said.

---
Jillian Fey (So., D) - Boston College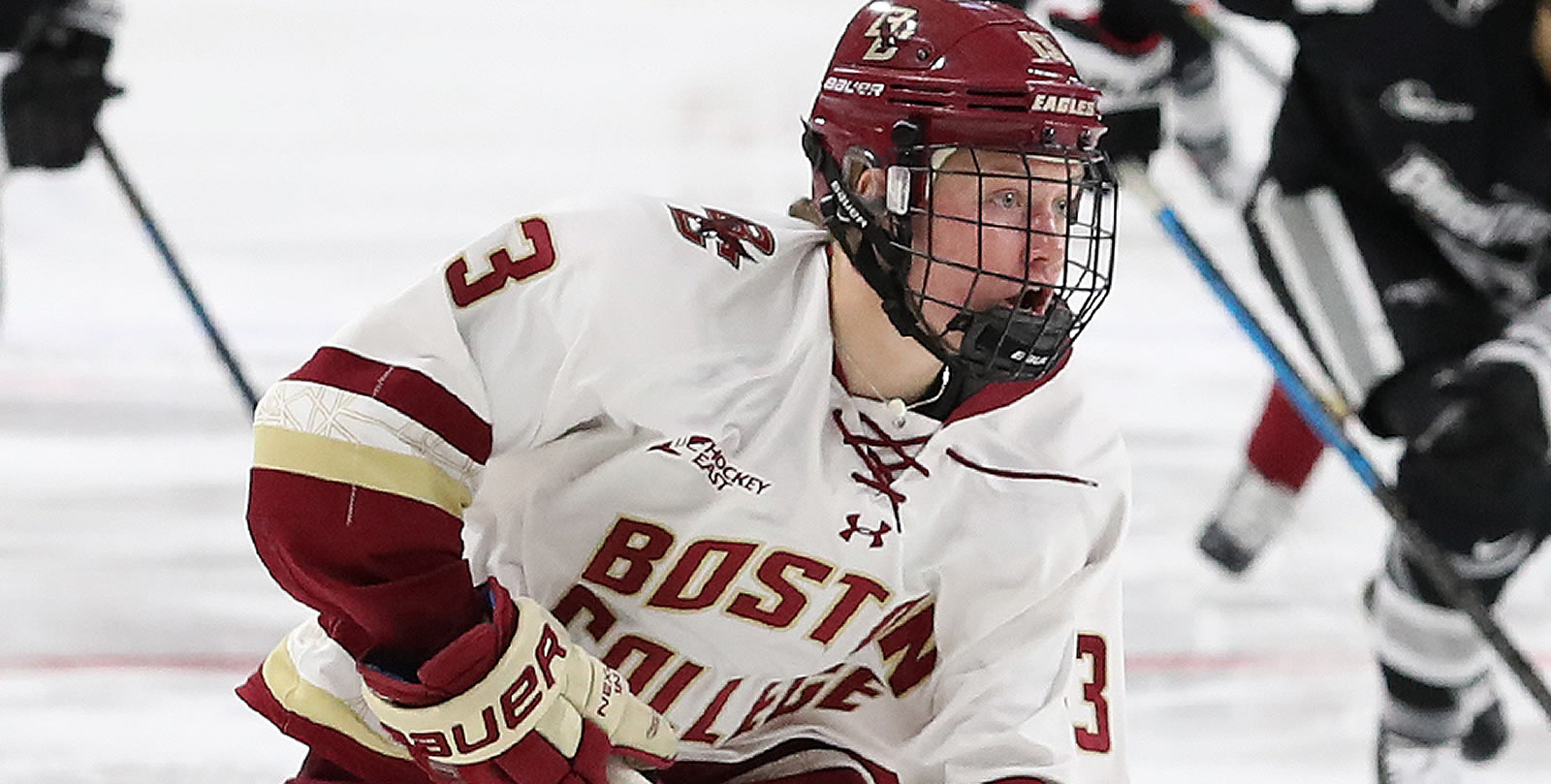 Fey was able to stay active upon returning home in March. Before rinks opened up, she went rollerblading, long boarding and bike riding.
Similar to Holy Cross' Sarah Street, Fey's original plans for a summer internship were altered by the pandemic. She had an internship lined up in Boston, but it got cancelled so she pivoted to nannying and coaching youth clinics in Nantucket.
Quarantine has allowed Fey to pick up some creative hobbies. She has built a table with her dad, mashed up some of her favorite songs and helped a friend finish a basement.

---
Kelly Pickreign (Jr., G) - Boston College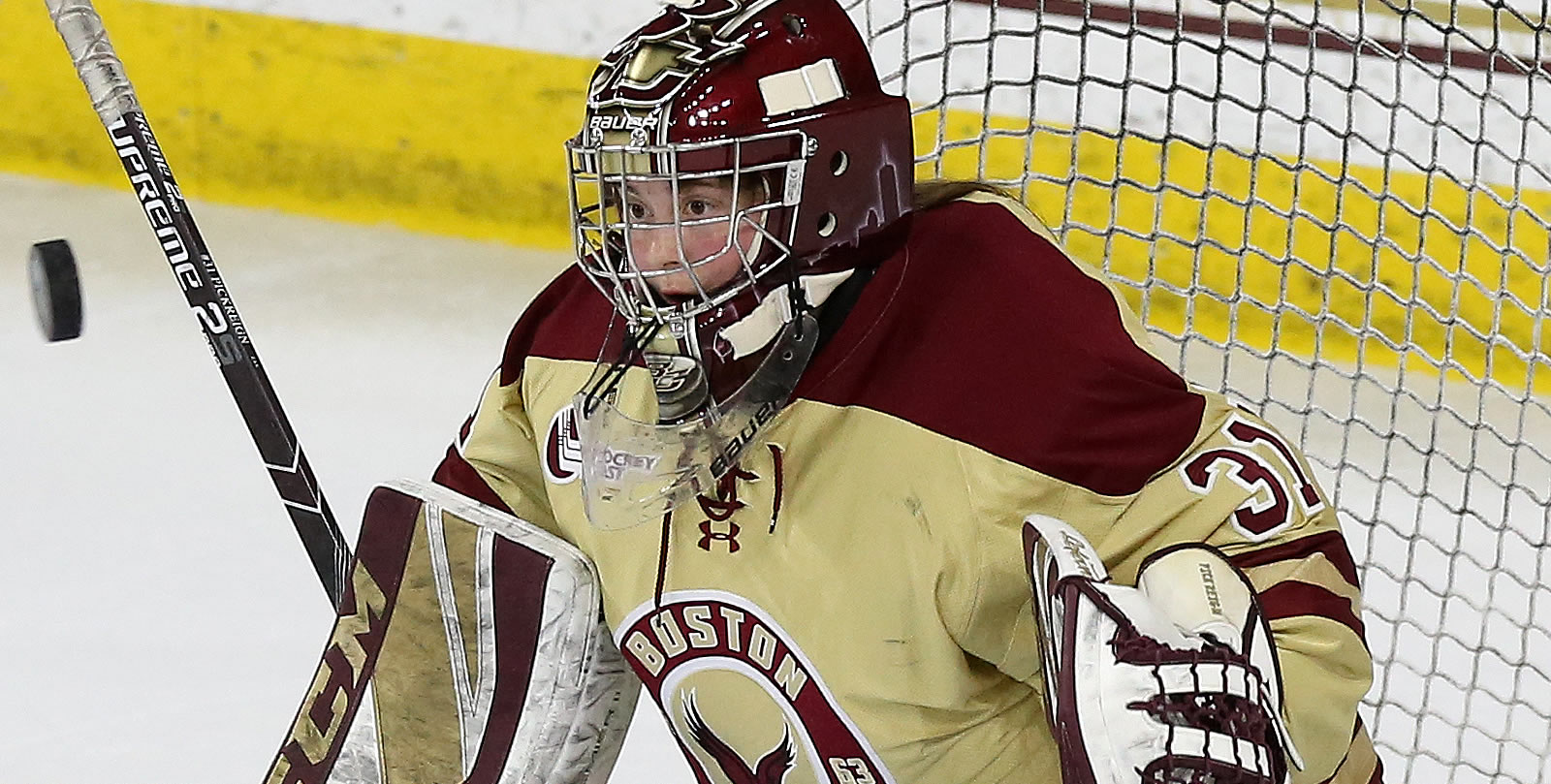 Pickreign has been home in Harvard, MA running Kelly Green Lawn Services, a business she owns with her brother.
She has been training in all the usual ways: skating, lifting weights, biking. Pickreign has also been hiking in the White Mountains up in New Hampshire.
In her time off, Fey has many hobbies and interests, but the most interesting might be that she plays the ukulele.

---
Emily Reid (Sr., F) - UConn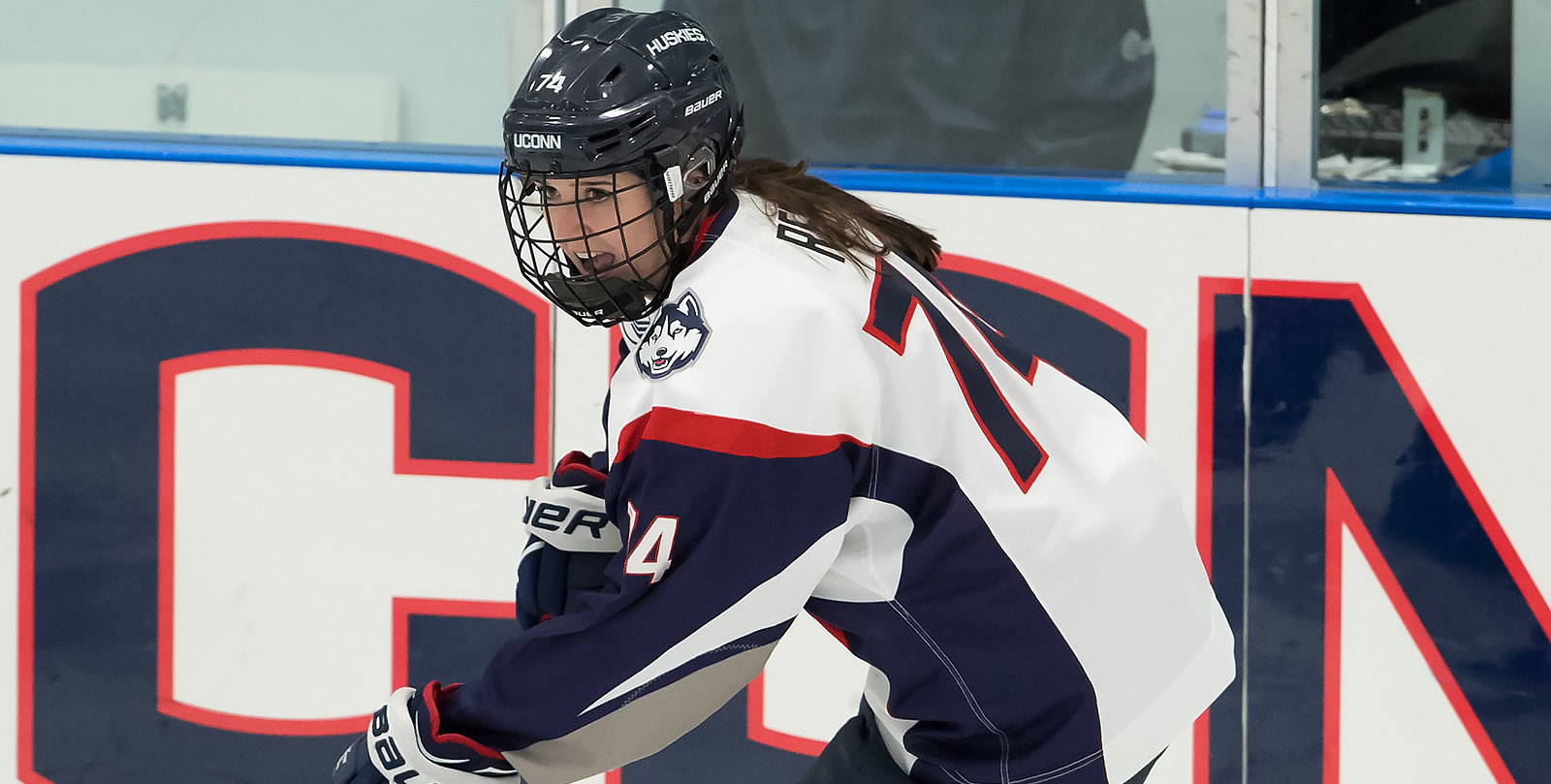 Reid has a remote summer internship with Next Play, a company that assists student athletes with career development. The company has partnered with many universities, most notably Duke for the Duke Football Future Initiative.
At Next Play, Reid is a business development intern, working with investors to help the company grow.
Aside from the internship, Reid is getting ahead on her master's in Sports Management, having just finished an online Quantitative Research class.
Prepping for the 2020-21 season has been a challenge for Reid, like most players, with gyms being closed, but she is making due.
"I've been getting really creative with loads. I've been using sandbags in my garage and backpacks filled with textbooks."