Saturday, September 29, 2018
Northeastern Shuts Out Concordia, 3-0, In Exhibition
Junior forward Andrea Renner scores goal for Huskies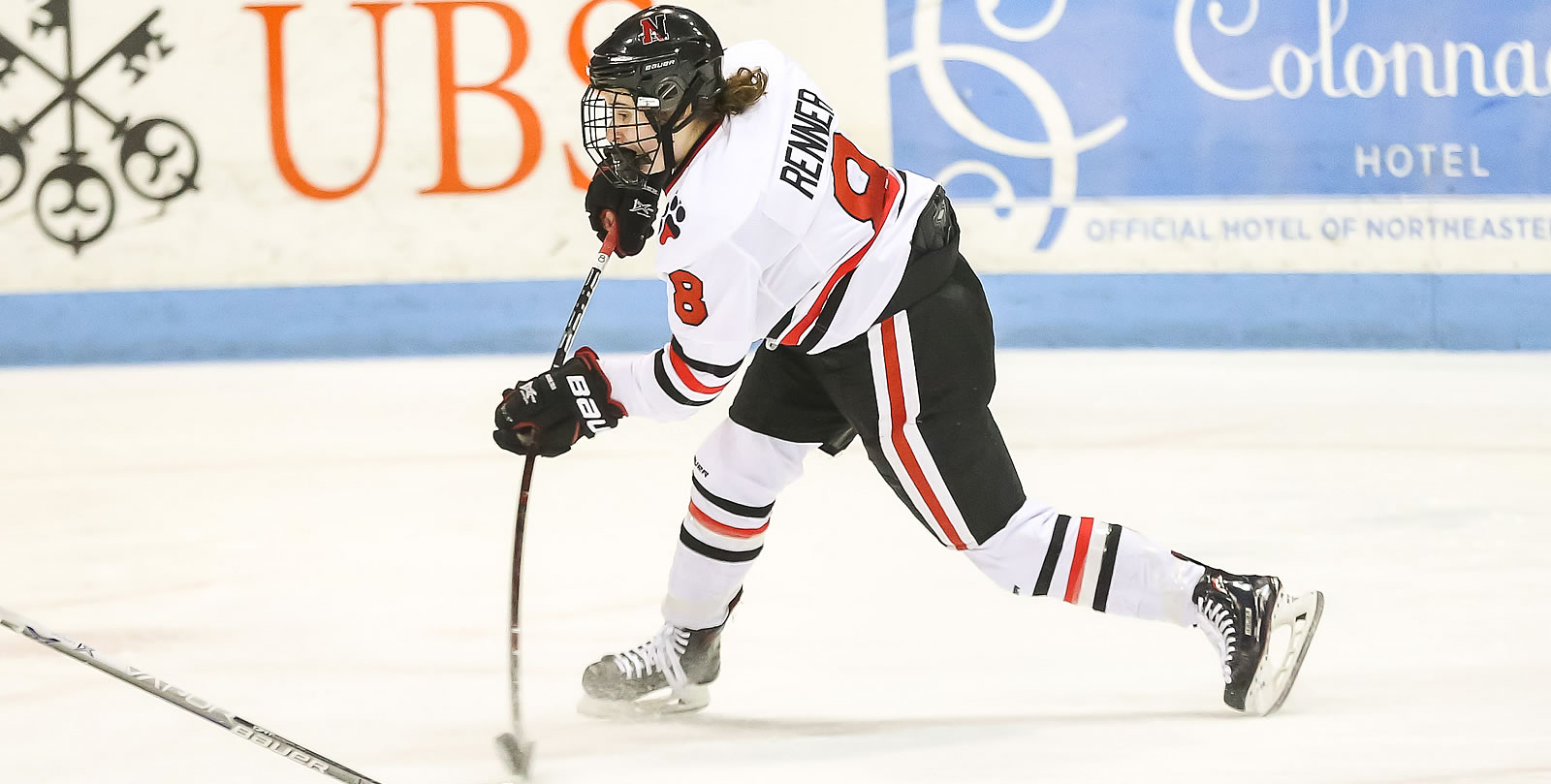 Junior forward Andrea Renner scored a goal for the Huskies
BOSTON - Freshman Chloe Aurard scored two goals and goaltenders Aerin Frankel (7 saves) and Brittany Bugalski (9 saves) combined for a shutout to help the Northeastern women's hockey team close out exhibition play with a 3-0 win over Concordia on Saturday at Walter Brown Arena.
Aurard opened the scoring at 13:48 of the first period when she poked home a rebound at the right of the cage following a point-shot by senior Kasidy Anderson.
Junior Andrea Renner tacked on a second goal at 16:24 of the middle frame when she forced a turnover at the Concordia blue line and skated in alone, before tucking a shot inside the left post to make it 2-0 Huskies.
Aurard then added her second of the game at 9:45 of the third period, again capitalizing on a neutral-zone turnover that produced a breakaway goal against Concordia netminder Alice Philbert (33 saves).
The Huskies outshot the Stingers by a 36-16 margin with Anderson and junior Matti Hartman leading the way with five attempts on goal each.
Northeastern will open the 2018-19 regular season next Friday at rival Boston University. Puck drop from Walter Brown Arena is set for 7 p.m.