Wednesday, January 3, 2018
Caitrin Lonergan Named Player of the Month
Murphy Named Best Rookie; Burt Earns Top Goaltender Honors

Caitrin Lonergan - Boston College
Sophomore Forward; Roslindale, Massachusetts
Caitrin Lonergan currently sits second in the nation in scoring with 48 points, behind only teammate Daryl Watts, after racking up seven points on one goal and six assists in just four games in December. She helped Boston College go 3-0-1, extending the Eagles' unbeaten streak to nine games dating back to Nov. 10. Her six assists tied for the most among all league skaters and she posted at least one point in each game in which she appeared in the month. She factored in on two game-winning goals, setting up the decisive tally Dec. 2 at Boston University and potting the goal that won the final game of the month at Merrimack. She's now had a hand in 10 of Boston College's 16 game-winning goals (5g, 5a).
Runner-up: Victoria Bach, Boston University
---

Maureen Murphy - Providence
Forward; Buffalo, New York
Maureen Murphy continued to be an effective offensive factor for the Providence Friars, racking up five points on three goals and two helpers in December. To date on the year, the Friars are 10-1-1 when Murphy appears on the score sheet and she has factored in on five game-winning goals, scoring three. She has had a hand in each Providence's last three winning tallies, setting up two and scoring the winner against Boston University on Dec. 9. In December, Murphy led all rookies with two short-handed goals and a plus-five rating.
Runner-up: Daryl Watts, Boston College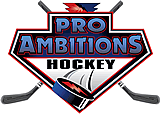 ---

Katie Burt - Boston College
Senior; Lynn, Massachusetts
Katie Burt went undefeated in December, winning three of the four games she started to claim 107 career victories for the Boston College Eagles. She is now just eight wins away from setting the all-time NCAA mark for wins in a career with 14 games remaining in the regular season. Burt's three wins led all Hockey East netminders on the month and posted a league-high 244:57 of work. She allowed just seven goals against, good for a 1.17 goals against average, and kicked out 98 saves, the second-highest total of any netminder. She also picked up an assist in a Dec. 1 tilt against Boston University, a 2-2 draw.
Runner-up: Carly Jackson, Maine
---