Tuesday, February 7, 2017
Women's Hockey Commissioners Association Announces Creation of National Awards
Monthly Accolades Will Honor Top Player, Rookie Across Women's College Hockey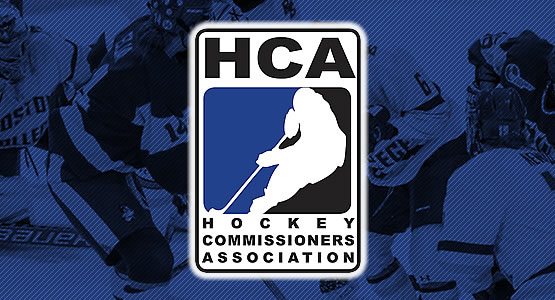 Monthly Accolades Will Honor Top Player, Rookie Across Women's College Hockey
WAKEFIELD, Mass. - The Women's Hockey Commissioners Association announced today the creation of the Women's Hockey Commissioners Association National Monthly Awards, to be given to the nation's top collegiate women's hockey player and rookie each month of the season beginning in the 2017 calendar year.
The inaugural award winners, deemed to be the top player and best rookie across women's college hockey during the month of January 2017 will be announced tomorrow, February 8, as nominated and voted on by the four women's college conferences,
"The Women's Hockey Commissioners Association launched a National Rookie of the Year Award two years ago," said Hockey East commissioner Joe Bertagna. "We are now pleased to put a spotlight on the best players and performances of the regular season through these new monthly awards. It is, quite frankly, long overdue."
As collaborative effort from the women's college hockey landscape, the creation of the WHCA National Awards will help to further align the men's and women's collegiate game and their accolades, giving national recognition to the most outstanding women's players during the college hockey season on a regular basis. The awards will further highlight the ever-expanding footprint of women's hockey across the country and the world, honoring the best players competing in the NCAA from across the United States, Canada, and Europe.
During the first week of each month, the four women's college hockey conferences - College Hockey America, ECAC Hockey, Women's Hockey East, and the WCHA - will nominate and vote upon the best player and best rookie from the previous month. The award winners, dubbed the WHCA National Player of the Month and WHCA National Rookie of the Month, will be then announced within the following days.