Wednesday, January 4, 2017
Anastos Named Warrior Player of the Month
Belinskas is Best Rookie; Black Takes Top Goaltender Honors

Andie Anastos - Boston College
Senior Forward; Farmington Hills, Michigan
Anastos paced all Hockey East skaters with seven points in just two games, finding the pack of the net twice and adding five assists. She collected at least three points in each of the Eagles' wins, scoring a goal and dishing out three assists against Providence on December 3 to match a career-high four points and following up with a one-goal, two-assist outing at Dartmouth four days later. She factored in on half the team's goals in the month of December and finished with a plus-six rating.
Runner-up: Alyssa Gorecki, UVM (So., F; Monee, Ill.)

---

Delaney Belinskas - Boston College
Forward; Port Orange, Florida
Delaney Belinskas entered the holiday break tops among all league freshmen skaters with five points on two goals and three assists. The rookie forward helped the Eagles to a 2-0-0 record in a pair of road games in the month of December, turning in a two-assist effort December 3 at Providence and a 2-1-3 line December 7 at Dartmouth. One of her helpers against the Friars set up the eventual game-winning goal in the 8-0 win. Belinksas finished with a plus-six rating on the month. In her last three games, she has recorded multiple points, bringing her season total to six such outings.
Runner-up: Nicole Dunbar, UNH (Fr., F; Coto de Caza, Calif.)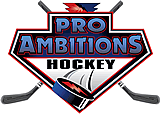 ---

Melissa Black - Vermont
Sophomore; Newmarket, Ontario
Melissa Black backstopped the Vermont Catamounts to two wins over a top-10 ranked Northeastern team to start off the month of December. The sophomore netminder kicked out 28 saves in a 2-1 overtime victory at Matthews Arena on December 3 before returning the next day to make 21 stops in another four periods of hockey to backbone the Catamounts to a 3-2 win and the series sweep. Black ended the 2016 calendar year with a 18- save performance against Yale, earning a 2-2 tie for her efforts. On the month, she picked up a 1.60 goals against average and .931 save percentage in three outings while helping Vermont to garner votes in the national polls.
Runner-up: Katie Burt, BC (Jr., G; Lynn, Mass.)
---