Wednesday, November 2, 2016
Krizova Named Warrior Player of the Month
Boston College's Lonergan Tapped Top Rookie; Bugalski Claims Best Goalie

Denisa Krizova - Northeastern
Junior Forward; Horni Cerekev, Czech Republic
Denisa Krizova paced all of Hockey East in scoring during the months of September and October, accumulating 14 points through 10 games. The junior forward found the back of the net six times for the Huskies, including once on the power play and once short handed, while also leading the conference with eight assists. Krizova also recorded at least a point in each of the nine October games in which she appeared.
Runner-up: Cassidy Carels, PC (Sr., F; Bruxelles, Man.)

---

Caitrin Lonergan - Boston College
Forward; Roslindale, Massachusetts
Caitrin Lonergan racked up 11 points in her first month of NCAA play, ranking second among all first-year skaters in the nation. Her six goals were the most in the country for any freshman player, while she paced all Hockey East rookies in point-getting, and tied for third among all conference players. She registered at least a point in eight of 10 games the Eagles played to begin the year, including two multi-point outings. On the power play, her three markers rank second nationally while she has won 84 faceoffs, the most of any freshman in the NCAA.
Runner-up: Eve-Audrey Picard, UVM (Fr., F; Longueuil, Que.)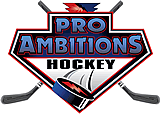 ---

Brittany Bugalski - Northeastern
Sophomore; Boynton Beach, Florida
Brittany Bugalski led all goaltenders in Hockey East with 540:19 played during September and October, picking up three shutouts to carry a 1.78 goals against average and .935 save percentage. She stopped a total of 232 pucks, the second-highest total in the league and sixth-most in the NCAA. Her 6-2-1 record also gave her the highest winning percentage of any netminder in Hockey East, taking .722 of the games she started.
Runner-up: Katie Burt, BC (Jr., G; Lynn, Mass.)
---