Wednesday, February 3, 2016
Coyne Named January's Warrior Player of the Month
Merrimack's Rae Tapped Top Rookie; Bugalski Claims Best Goalie

Kendall Coyne - Northeastern
Senior Forward; Palos Heights, Illinois
Kendall Coyne compiled 27 points on 13 goals and 14 assists in just 10 games in the month of January, helping the Huskies to a perfect 10-0-0 record during the month. The senior forward recorded multiple points in eight of her 10 outings, including a pair of back-to-back five-point performances against Providence (Jan. 13) (2g, 3a) and Maine (Jan. 16) (5a). Coyne netted three game-winning goals and two shorthanded goals in January and also became Northeastern's all-time leading scorer on Jan. 10 when she surpassed Hilary Witt '00 with her 209th career point.
Runner-up: Hayley Skarupa, BC (Sr., F; Rockville, Md.)

---

Katelyn Rae - Merrimack
Forward; Courtice, Ontario
Rae racked up four goals and four assists for eight points across nine games in January and led Hockey East freshmen in nearly every category. Her four goals and four assists each tied for the conference lead while her eight total points were the most among rookies. She assisted on the game-tying goal in program's first-ever road win at Vermont (Jan. 4) and followed up by registering the first-ever three-point game in Merrimack history (2g, 1a) in 4-1 win over Brown (Jan. 19), including her first game-winner.
Runner-up: Makenna Newkirk, BC (Fr., F; Scottsdale, Ariz.)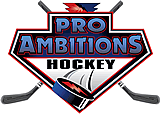 ---

Brittany Bugalski - Northeastern
Freshman; Boynton Beach, Florida
Northeastern's rookie netminder Brittany Bugalski posted a perfect 6-0-0 record during the month of January, while registering a 1.06 goals against average and a .945 save percentage which were both a league best. Bugalski shut out UConn on Jan. 22 with 15 saves and allowed two goals or less in all six of her appearances during the month. Her six wins paced the league and helped her team to a perfect 10-0-0 record to start 2016.
Runner-up: Katie Burt, BC (So., G; Lynn, Massachusetts)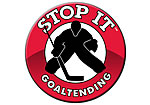 ---