Wednesday, December 2, 2015
Carpenter Wins Warrior Hockey Player of the Month
PC's Putigna Nabs Top Rookie; Burt Collects Best Goalie Honors Again

Alex Carpenter - Boston College
Senior Forward; North Reading, Massachusetts
Carpenter led all of Hockey East in scoring during November with 16 points on seven goals and nine assists, all of which were recorded in league play, and won 67 percent of all faceoffs, which also led the conference. She produced in nearly every situation, as she netted two game-winning strikes, a pair of power-play goals and one shorthanded tally as she helped lead the Eagles to a 7-0-0 month as they remained undefeated and untied on the year. In the lone overtime game, she potted the deciding tally Nov. 10 against Boston University. She registered four multi-point games, including a five-point (1g, 4a) night at Boston University and a four-point outing against Providence (1g, 3a).
Runner-up: Rebecca Leslie - BU (So., F; Ottawa, Ont.)

---

Christina Putigna - Providence
Forward; Grimsby, Ontario
Putigna registered at least one point in each of the Friars' seven games during the month of November, helping Providence to a 4-3-0 record. Currently, the rookie forward is riding a seven-game point streak. Putigna dished out 10 assists and netted three goals, posting four multi point games on the month. She was twice honored with Pro Ambitions Rookie of the Week accolades in consecutive weeks. Among all freshmen in Hockey East, Putigna ranks tied for second in point-getting and is tops with 11 assists. Ten of her 11 helpers came in the month of November.
Runner-up: Brittany Bugalski - NU (Fr., G., Boynton Beach, Fla.)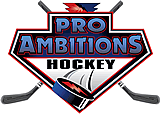 ---

Katie Burt - Boston College
Sophomore; Lynn, Massachusetts
Paced Hockey East with five wins, posting a 1.39 goals against average, and a perfect winning percentage. Burt registered a .950 save percentage, good for second in the league, and twice this month enjoyed a 30-plus save outing. In the Nov. 28 contest against then-No. 4 Northeastern, the Lynn, Massachusetts native stopped a career high 36 saves to backstop the Eagles to a 6-1 victory. She also backboned Boston College to wins against Boston University and then-No. 5 Northeastern. In her only game against New Hampshire, she pitched her sixth shutout of the season.
Runner-up: Kyra Smith - UNH (Fr., G; Littleton, Colo.)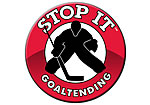 ---