HOCKEY EAST HEADLINES
Holy Cross sophomore goaltender Jada Brenon (Pendleton, N.Y.) made 77 saves in two outings last weekend and in process set a new all-time single-season record for most saves in league play, stopping 832 pucks in 2019-20.
Hockey East regular-season champion and No. 1 Northeastern (28- 4-2/24-3-0 HEAW) will play host to No. 8 Vermont (10-16-8/7-14-6 HEAW) at Matthews Arena as the Huskies earn hosting duties for the eighth time in a row. The Huskies claimed the regular season crown for the third time in program history, their second in a row, in 2019-20 after also winning back-to-back Bertagna Trophies as Hockey East Tournament champions in 2018 and 2019.
No. 2 Boston University (24-6-4/18-6-3 HEAW) welcomes No. 7 Maine (13-13- 8/9-11-7 HEAW) to Walter Brown Arena. The Terriers have earned their highest seed since 2015. BU and Maine have met just once before in the Hockey East Tournament, a 2018 quarterfinal series that saw the Black Bears advance to the semifinals, 2-1.
No. 3 Providence (18-12-4/15-10-2 HEAW) will entertain No. 6 New Hampshire (16-14-4/12-12-3 WHEA) at Schneider Arena in a clash of two of the most historic programs in Hockey East history. The Friars and Wildcats have played six previous playoff games, including four times in the championship game. Each team has won two titles at the expense of the other, while the all-time playoff series is tied, 3-3.
No. 4 Boston College (16-4-3/14-11-2 HEAW) draws No. 5 UConn (1 6-16-2/13- 12-2 HEAW) to Conte Forum. The Eagles hold a 4-1 record over UConn in the playoffs all time, including a 2-0 sweep in the 2019 quarterfinals. The lone UConn win came in the 2018 semifinals, when the seventh-seed Huskies knocked off the top-seeded Eagles. During the regular season, UConn earned a 2-1-0 mark over Boston College, including a 2-1 road win on Nov. 22.

---
HOCKEY EAST WOMEN'S PLAYER OF THE WEEK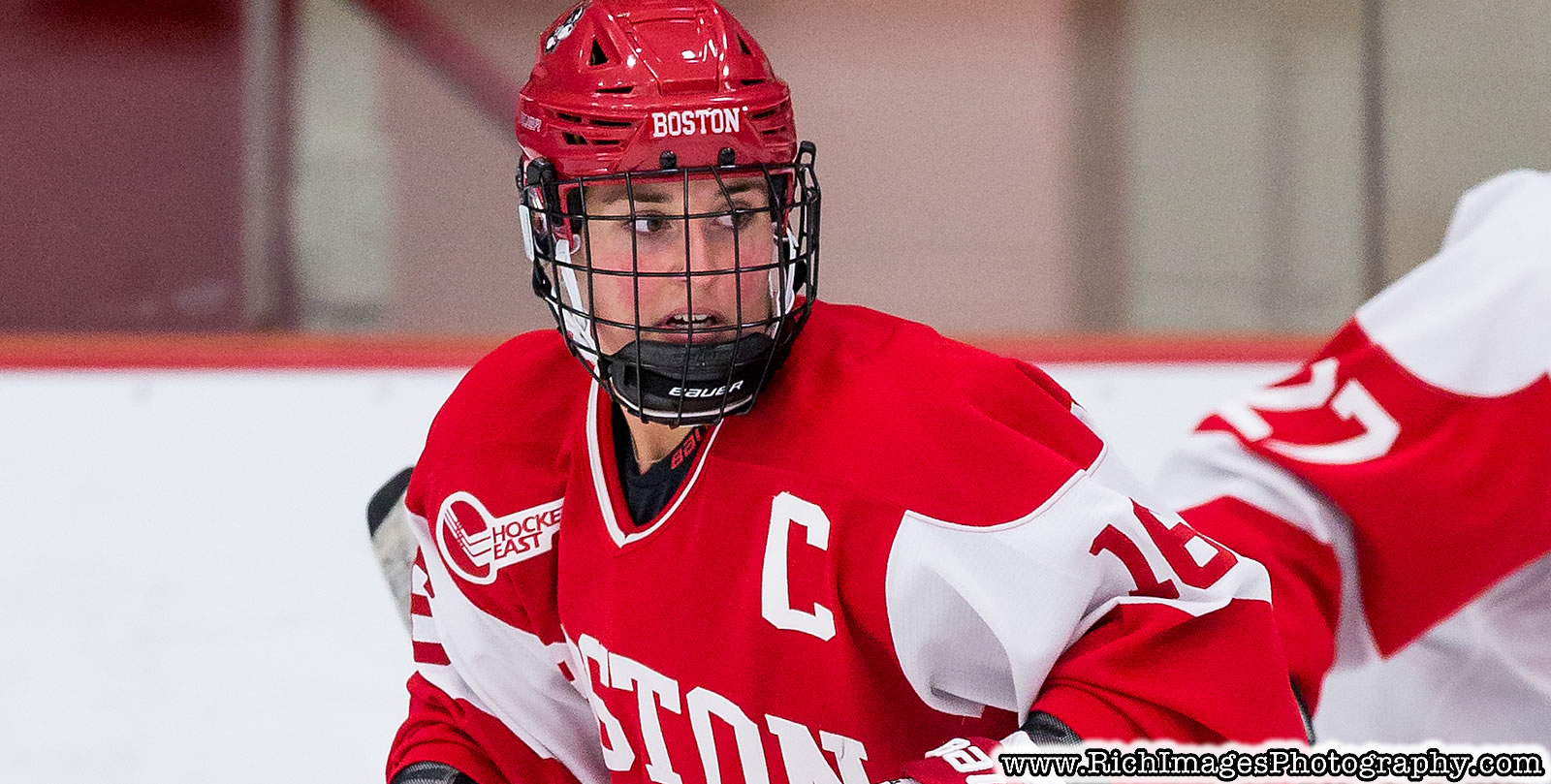 Sammy Davis - Boston University
Sammy Davis (Pembroke, Mass.) tied for the league lead with four points thanks to one goal and a league-high three assists in the Terriers' sweep of UConn. She began the weekend with a goal and two assists in the Terriers' 6-2 triumph over the Huskies. Davis then assisted on Natasza Tarnowski's goal in a 3-1 win the next day, which extended her point streak to eight games (6g, 6a).

---
PRO AMBITIONS ROOKIE OF THE WEEK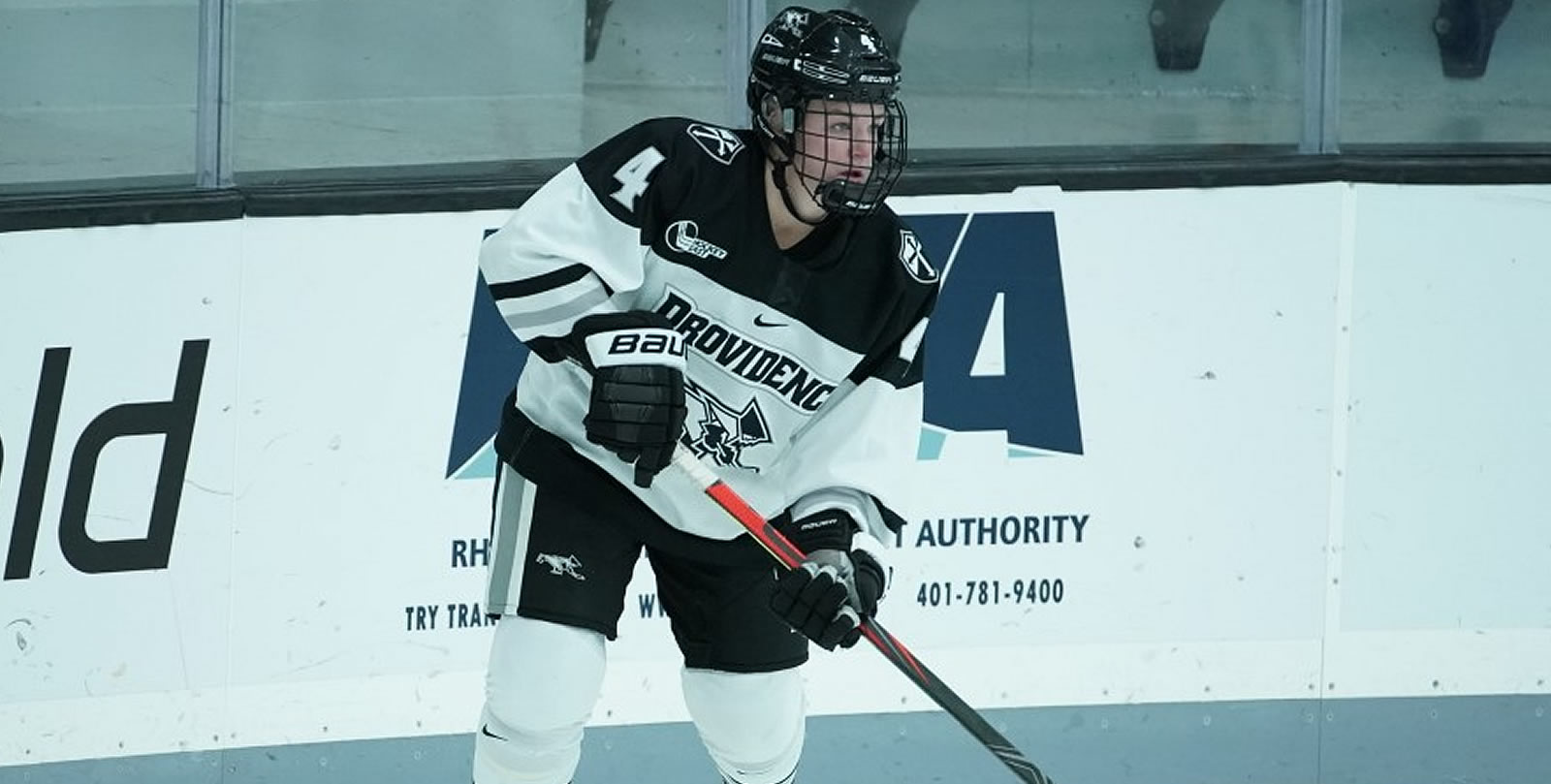 Lauren DeBlois - Providence
Lauren DeBlois (Lewiston, Maine) picks up her second consecutive Pro Ambitions Rookie of the Week honor after tying for the league lead among freshman with two points (1g, 1a) in a weekend sweep that helped Providence secure the third seed in the Hockey East Tournament. Her goal on Sunday proved to be the game-winning goal.

---
HOCKEY EAST WOMEN'S DEFENSIVE PLAYER OF THE WEEK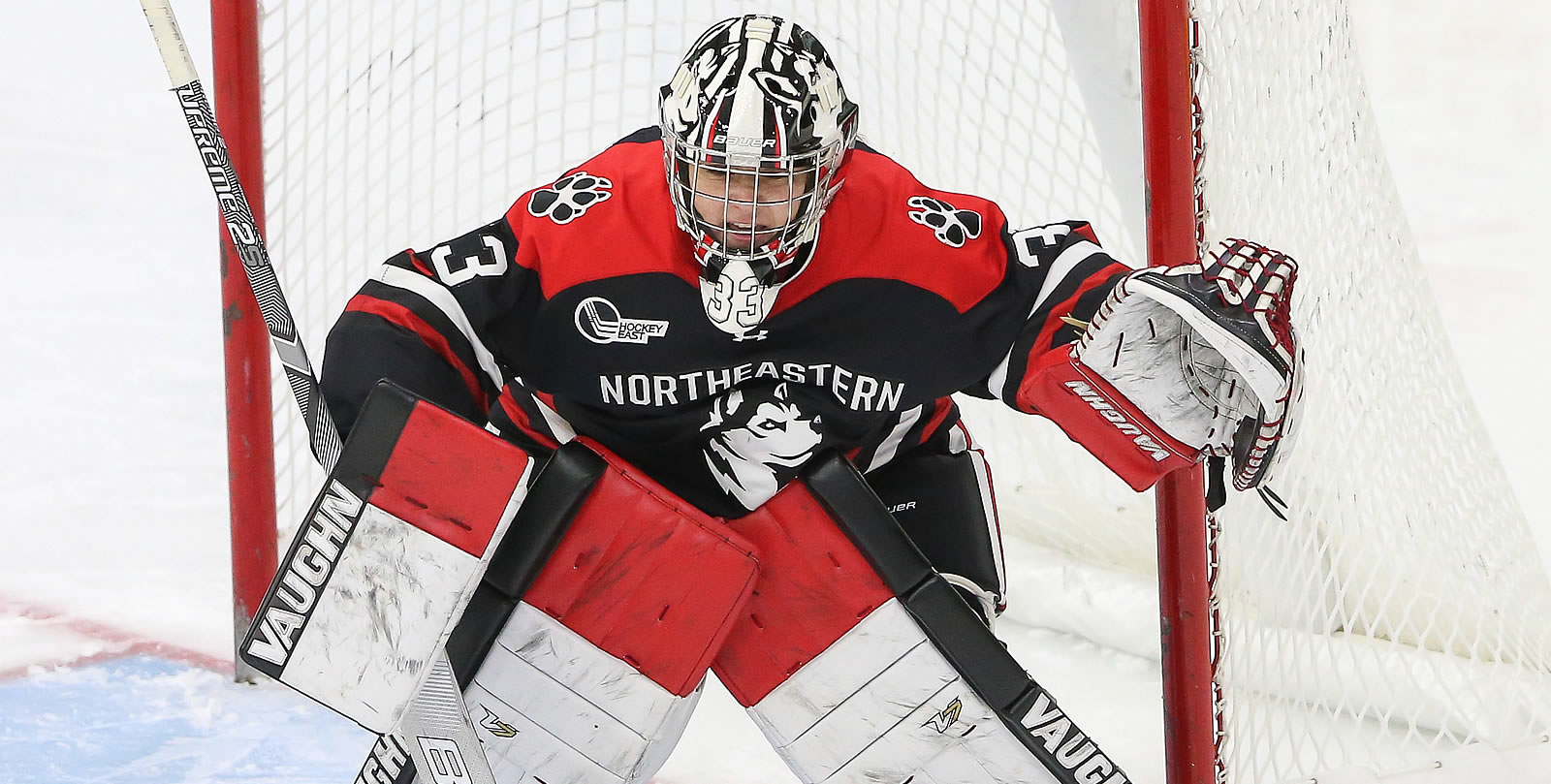 Aerin Frankel - Northeastern
Aerin Frankel (Briarcliff Manor, N.Y.) posted back-to-back shutouts for the Huskies in a 2-0-0 weekend against Merrimack, making a combined 46 saves. Frankel now has 10 shutouts on the season and holds the single season record for most shutouts at Northeastern. Frankel is the first Hockey East goaltender since 2015-16 to post 10 or more shutouts in a season.

---
HOCKEY EAST TOP PERFORMERS
Kelly Browne, BC (So., F; Burlington, Mass.) Scored her 13th goal of the season on Saturday at UNH.
Hannah Bilka, BC (Fr., F; Coppell, Texas) Picked up her 22nd assist of the year on Saturday at UNH and 19th in league play to lead all league rookies on the year.
Julia Nearis, BU (Fr., F; Beverly, Mass.) Nearis opened the scoring for BU in Friday's 6-2 win over UConn with her 11th goal of the season. She finished the weekend as a plus-two.
Corinne Schroeder, BU (Jr., G; Elm Creek, Man.) Posted a .945 save percentage in two games, allowing just three goals, including only two even-strength markers. On Saturday against UConn, Schroeder made 19 of her 32 saves in the second period to hold off a furious Husky rally.
Natasza Tarnowski, BU (Sr., Fr; Embrun, Ont.) Tied for the league lead with four points thanks to one goal and a leaguehigh three assists in the Terriers' sweep of UConn. She notched two assists in Friday's 6-2 win over the Huskies before scoring a goal and assisting on the opening goal of the contest in Saturday's 3-1 triumph.
Jada Brenon, HC (So., G; Pendleton, N.Y.) Set a Hockey East single-season record for saves, making 77 in two games over the weekend to bring her season total to 832 stops.
Tori Howran, UNH (Sr., D; Bancroft, Ont.) The senior led all Wildcats in scoring in Saturday's senior day contest with three points on three assists. She assisted on the opening goal of the game to senior teammate Abby Chapman, her first goal of the season, and assisted on the fourth and fifth goal for New Hampshire in the 5-1 victory over the BC Eagles.
Alina Mueller, NU (So., F; Winterthur, Switzerland) Mueller scored both game-winning goals to lead the Huskies to a 2-0-0 weekend against Merrimack. Mueller now has nine game-winning goals on the season, a single-season record at Northeastern. Additionally, the sophomore posted her third shorthanded goal of the season.
Peyton Anderson, NU (Fr., F; Arvada, Colo.) Scored one goal and added an assist for two points in her fourth multi-point performance on Friday, a 3-0 win over Merrimack.