Hockey East Represented at the 2018 Winter Olympic Games
Fifteen Players, Coaches Named to Team USA and Team Canada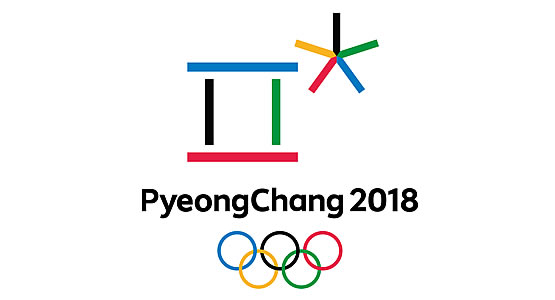 Fifteen Players, Coaches Named to Team USA and Team Canada
WAKEFIELD, MASS. - Fifteen players with Hockey East ties, including four current skaters, have been selected to represent the United States at the 2018 Winter Olympic Games. USA Hockey today announced the rosters as part of the National Hockey League's Winter Classic celebration in New York. Full Team USA schedules can be found in the attached release.
Named to the 23-player U.S. Men's Olympic team were seven players with Hockey East experience, including current Boston University junior forward Jordan Greenway (Potsdam, N.Y.), his first appearance on an Olympic roster. Alongside Greenway will forward Brian Gionta (Rochester, N.Y./Boston College), who will captain Team USA, as well as defensemen Matt Gilroy (North Bellemore, N.Y./Boston University) and Ryan Gunderson (Bensalem, Pa./Vermont) and forwards Chris Bourque (Boston, Mass./Boston University), Bobby Butler (Marlborough, Mass./New Hampshire) and John McCarthy (Boston, Mass./Boston University).
The 23-player U.S. Women's Olympic team features eight skaters with a Hockey East pedigree, including current Boston College defensemen Cayla Barnes (Eastvale, Calif.), Megan Keller (Farmington Hills, Mich.), and Kali Flanagan (Burlington, Mass.). Other Hockey East alumnae that will don the red, white, and blue in South Korea include defenseman Emily Pfalzer (Buffalo, N.Y./Boston College), and forwards Kacey Bellamy (Westfield, Mass./New Hampshire), Kendall Coyne (Palos Heights, Ill./Northeastern), and Amanda Pelkey (Montpelier, Vt./Vermont) and Haley Skarupa (Rockville, Md./Boston College).
Previously, Hockey Canada announced its women's Olympic roster on December 22 that features a trio of former Hockey East standouts in goaltender Geneviève Lacasse (Providence) and forwards Marie-Philip Poulin (Boston University), and Jenn Wakefield (New Hampshire/Boston University). All three named to Team Canada helped their home country capture the 2014 Olympic gold medal in Sochi, while Poulin was also a member of the 2010 Olympic champion squad that won in Vancouver.
Additionally, Team USA's men's coaching staff will feature a distinct Hockey East flair as former Boston University and Northeastern coach Ben Smith (Director of Player Personnel), former Boston University star and assistant coach Scott Young (Assistant Coach), current Providence Volunteer Assistant Coach Ron Rolston (Assistant Coach), and current Boston University Assistant Athletic Director for Communications Brian Kelley (Media Relations) will aid the team during the Olympic tournament.
The 2018 Winter Olympic hockey tournament will begin on February 11 in PyeongChang, South Korea. Both the men's and women's teams will skate in a three-game preliminary round before entering the elimination rounds.