Hockey East, TD Garden to Host NCAA Frozen Four in 2022
Massachusetts Sports Marketing Office Set to Help Return Frozen Four to Boston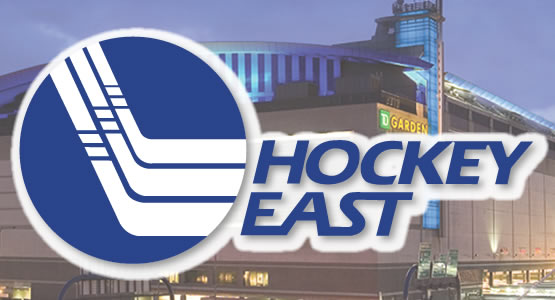 Hockey East, TD Garden to Host NCAA Frozen Four in 2022
WAKEFIELD, Mass. - The National Collegiate Athletic Association (NCAA) announced on Tuesday that Hockey East, TD Garden, and the Massachusetts Sports Marketing Office have been selected as hosts the 2022 Frozen Four. The NCAA men's ice hockey championship was last awarded to Boston in 2015.
The NCAA semifinals will take place on Thursday, April 7, while the NCAA championship game will be played Saturday, April 9. The 2015 championship saw Providence College claim its first NCAA title against league rival Boston University on the TD Garden ice.
"The entire Hockey East family is thrilled to once again be hosting the Frozen Four with our friends from TD Garden," said Hockey East Commissioner Joe Bertagna. "The memories from 2015 remain strong and we look forward to hosting the college hockey world in 2022."
The TD Garden previously hosted the Frozen Four in 2015, 2004, and 1998, while Boston has served as host on four other occasions, including three straight years at the old Boston Garden from 1972-1974, while the Boston Arena (now Northeastern University's Matthews Arena) hosted Boston's first Frozen Four in 1960.
ABOUT HOCKEY EAST: The Hockey East Association is a 12-team Division I college men's hockey conference founded in 1984 and a nine team Division I women's league which began play in 2002-03. The men's league has won nine NCAA championships in the past 24 years. Since 1999, Hockey East has won seven NCAA Championships with 15 NCAA Championship Game appearances, while placing 26 teams in the Frozen Four and 64 teams in the NCAA Tournament during that time.