Wednesday, January 4, 2016
Kelleher Named Warrior Hockey Player of the Month
Keller Is Top Rookie; Hawkey Garners Best Goaltender Honors

Tyler Kelleher - New Hampshire
Senior Forward; Longmeadow, Massachusetts
Tyler Kelleher exploded for 11 points on six goals and five assists in just four games in the month of December, moving into a tie for second place among all NCAA skaters in overall scoring with 21 points on 18 goals and 14 assists. He netted two game-winning goals against rival Maine on December 2 and 3, both parts of two-goal, three-point nights. He assisted on the only goal in a 5-1 setback at Dartmouth before again scoring twice and adding two assists against Maine on December 30. He finished the month with a plus-five rating and now has 41 multi-point games in his career in 131 outings.
Runners-up:
Joe Gambardella, UML (Sr., F; Staten Island, N.Y.)
Zach Aston-Reese, NU (Sr., F; Staten Island, N.Y.)

---

Clayton Keller - Boston University
Forward; Swansea, Illinois
Clayton Keller missed seven games due to injury, but returned for the final three outings of December, helping the Terriers to a 2-1-0 record with six points on two goals and four assists. In his return at Vermont, he assisted on one tally in a 4-2 loss but followed it up with a 1-1-2 performance to push the Terriers to a 4-0 victory the next night. Against Yale on December 13, the rookie forward netted another goal and added two assists, including setting up the game-winning mark. He has joined Team USA at the IIHF World Junior Championship, where he has scored three goals and added five assists in five games played.
Runner-up: Adam Huska, UConn (Fr., G; Zvolten, Slovakia)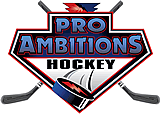 ---

Hayden Hawkey - Providence
Sophomore; Parker, Colorado
Hayden Hawkey faced a slate that boasted four top-five opponents in the month of December, helping Providence to a 3-1-2 record, including a 1-0-1 mark against then-No. 2 Denver to end the 2016 calendar year. He led all Hockey East netminders with a 1.47 goals against average and ranked second with a .947 save percentage. In six games, he stopped 162 out of 171 shots he faced, both second most in the conference during December. He allowed two or fewer goals in each of his six appearances.
Runner-up: Cal Petersen, ND (Jr., G; Waterloo, Iowa)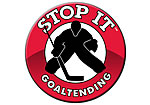 ---