Tuesday, September 27, 2016
Hockey East League Television Package Announced
ASN To Produce 14 Hockey East Contests In 2016-17 Season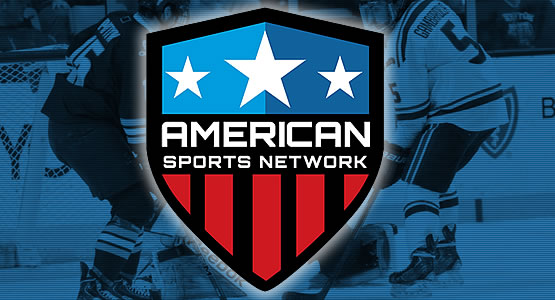 ASN To Produce 14 Hockey East Contests In 2016-17 Season
WAKEFIELD, Mass. - Hockey East today announced the 14 games added to the league's television schedule for the 2016-17 season. The year's slate of games includes 12 regular-season men's conference matchups featuring each of the 12 institutions, the Women's Hockey East championship game and one men's playoff tilt. Each of those 14 games will once again be produced by American Sports Network and shown on NESN across New England.
"The first year on ASN was a huge success for us as a conference and for college hockey as a whole," said Hockey East commissioner Joe Bertagna. "These games are the centerpiece of our unique and growing television presence, not only regionally but nationally and into Canada. And, of course, continuing our relationship with NESN remains an important part of our strength and tradition."
The schedule is highlighted by a late-season double-header on Friday, February 24, featuring Notre Dame at Boston University and Boston College at UMass Lowell during the league's final weekend of regular season play. Also set to be shown on television this year will be a Martin Luther King, Jr. Day matchup between the Eagles and Terriers on Monday, January 16 and a rematch of the 2016 Hockey East Championship between Northeastern and UMass Lowell on Friday, January 27.
ASN will broadcast select Hockey East contests as part of a Friday night double-header, showcasing eastern college hockey programs at 6 p.m. ET followed by western teams at 8:30 p.m. A full schedule will be announced at a later date.
Thanks to the league's television contract with American Sports Network, continued relationships with NESN and NBCSN, and competitive non-league schedules, Hockey East institutions reached more homes across the country more than ever before in 2015-16. In total, more than 100 games featuring a Hockey East member school was shown on television last season.
2016-17 Hockey East Television Package

Date
Game
Time (ET)
Fri., Oct. 28
Providence at Boston College
6 p.m.
Fri., Dec. 2
Notre Dame at UMass
6 p.m.
Fri., Dec. 9
UMass at UConn
6:30 p.m.
Fri., Jan. 6
UMass Lowell at New Hampshire
6 p.m.
Mon., Jan. 16
Boston University at Boston College
7 p.m.
Fri., Jan. 20
UConn at Vermont
6 p.m.
Fri., Jan. 27
Northeastern at UMass Lowell
6 p.m.
Fri., Feb. 3
Maine at Providence
6 p.m.
Fri., Feb. 10
Merrimack at Boston College
6 p.m.
Fri., Feb. 17
New Hampshire at Boston University
6 p.m.
Fri., Feb. 24
Notre Dame at Boston University
6 p.m.
Fri., Feb. 24
Boston College at UMass Lowell
8:30 p.m.
Sun., March 5
Women's Hockey East Title Game
TBA
Fri., March 10
Hockey East Quarterfinal Game
TBA