Wednesday, September 14, 2016
Barry McNulty To Join Hockey East Sports Properties
McNulty To Serve Role To Bolster Corporate Sponsorship and Marketing Initiatives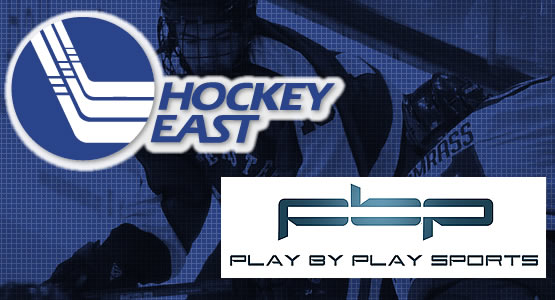 Barry McNulty To Serve Role To Bolster Corporate Sponsorship and Marketing Initiatives
WAKEFIELD, Mass. - Hockey East Commissioner Joe Bertagna announced today the hiring of Barry McNulty to the staff of Hockey East Sports Properties. McNulty will be responsible for the cultivation and sales of corporate partnerships for Hockey East. McNulty will work directly with Hockey East and be based out of the league offices in Wakefield, Massachusetts.
"We are pleased to have Barry join the Hockey East family in this important position," said Bertagna. "Barry's experience with the conference and the area, along with his expertise in the field, will enhance the Hockey East brand in New England and beyond."
McNulty comes to Hockey East Sports Properties with over 20 years of sports marketing experience in the Boston market, including positions with the TD Garden (1994-97), the Boston Celtics, and Boston College, where he managed all sponsorships for BC Athletics while working for host communications. He also spent six years at Agganis Arena and Boston University as head of sales for the arena and was most recently with the PGA TOUR, where he was head of sales for the Senior Players Championship. McNulty attended Springfield College and resides in Maynard, Massachusetts with his wife Debby, son Matthew and daughter Emily.
McNulty joins Hockey East Sports Properties, the joint venture created after Hockey East and Play By Play Sports, LLC announced their multi-year marketing partnership in July 2016. Hockey East Sports Properties will serve as the exclusive marketing and sponsorship sales partner for Hockey East.

ABOUT HOCKEY EAST
The Hockey East Association is a 12-team Division I college men's hockey conference founded in 1984 and a 9-team Division I women's league which began play in 2002-2003. The men's league has won nine NCAA Championships and placed 105 teams in the NCAA Tournament, more than any other conference since Hockey East began play.

ABOUT PLAY BY PLAY SPORTS, LLC
Play By Play Sports, LLC (PBP) is a national sports marketing company providing corporate sponsorship sales and consulting services, as well as various sports marketing agency services. PBP is based in South Bend, IN and includes the University of Notre Dame, Ball State University, the Atlantic Hockey Conference, ECAC Hockey and Dual Fuel (a Medifast, Inc. company) among its clients. For more information about PBP, log onto www.pbpsports.net.