Record 93 Hockey East Games on Television in 2015-16
Hockey East Schools Appear on TV Nationwide More than Ever Before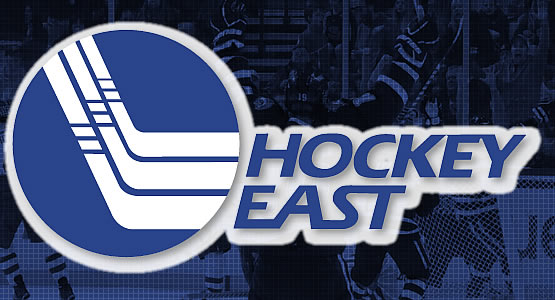 Hockey East Schools Appear on TV Nationwide More than Ever Before
WAKEFIELD, Mass. – The Hockey East Association announced today that a record 93 games featuring Hockey East programs appeared on television across the country during the 2015-16 season, including five upcoming men's and women's playoff contests.
A full schedule can be found by clicking here.
Thanks to the league's television contract with American Sports Network, continued relationships with NESN and NBCSN, and competitive non-league schedules, Hockey East institutions reached homes across the country more than ever before. The entire schedule boasted each of the 12 member schools, including both men's and women's programs in the regular season and in the quarterfinal and champ ionship playoff rounds.
Fans will have a chance to watch at least five more Hockey East games on television, including the men's and women's championship games. The Women's Hockey East Championship will air live on ASN across the country March 6 at 1:30 p.m., seen locally on NESN at 5 p.m. on tape delay, while the men's championship weekend from TD Garden can be seen on NESN and NESNplus March 18 and 19, and will air across the country outside of New England on NBCSN.
The New England Sports Network will produce and air the Hockey East championship weekend from TD Garden once again. The first semifinal will game will be shown on NESN i n its entirety beginning at 5 p.m. The second semifinal will begin at 8 p.m. on NESN and NESNplus, before movi ng exclusively to NESNplus at 9 p.m. when NESN begins coverage of the Boston Bruins. The title game is set to be shown on NESN at 7 p.m. Saturday night. Alex Faust and Billy Jaffe will handle the call for NESN during the entire tournament championship.
Still to be determined is Hockey East's representation in the NCAA Tournament, which could raise the total of televised games to over 100 contests as the NCAA Regionals and Frozen Four are heavily televised events.
Tickets for the 2016 Hockey East Championship Tournament at the TD Garden on are sale now at the TD Garden Box Office. Tickets can also be purchased online at www.ticketma ster.com or by calling Ticketmaster at (800) 745- 3000.