Wednesday, January 6, 2016
Poturalski Wins Warrior Hockey Player of the Month
Munson Named Top Rookie; Ellis Claims Best Goaltender Honors

Andrew Poturalski - New Hampshire
Sophomore Forward; Williamsville, New York
Poturalski recorded nine points in five games over the month of December, scoring six goals and adding three assists for the Wildcats. He registered at least a point in all but one outing in the month. In a 6-3 win over Dartmouth (Dec. 11), Poturalski scored twice to help the Wildcats beat their intrastate rival. He currently leads the nation in points with 36 (18g, 18a), points per game (1.89), goals (18) and goals per game (0.95). Poturalski was the Warrior Hockey Player of the Month for November and was also named Warrior Hockey Player of the Week Dec. 7.
Runner-up: Cal Petersen, ND (So., G; Waterloo, Iowa)

---

Packy Munson - Vermont
Goaltender; Hugo, Minnesota
Munson appeared in the first five games of his collegiate career in December, posting a 1.59 goals against average and .940 save percentage for the Catamounts. Munson was a perfect 3-0-0 at home in Vermont's Gutterson Fieldhouse, carrying a .985 save percentage and registering two shutouts. He was also named the MVP of the Sheraton/TD Bank Catamount Cup, allowing just one goal against Lake Superior State and Colgate while stopping 43 of the 44 of the shots he faced in the two contests as he backboned his team to the tournament title.
Runner-up: Tage Thompson, UConn (Fr., F; Orange, Conn.)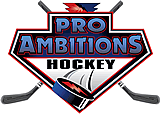 ---

Nick Ellis - Providence College
Junior; Millersville, Maryland
Ellis Hockey East in nearly every goaltending category during the month of December with four wins, a 0.99 goals against average, and a .963 save percentage in his five appearances. He also recorded a shutout against Merrimack on Dec. 5, his second of the year, and stopped 129 of 134 shots he faced. Currently on the year, Ellis ranks first overall in Hockey East with a .937 save percentage and second with a 1.80 goals against average. Nationwide, he ranks eighth and ninth, respectively, in those categories.
Runner-up: Danny Tirone, UNH (So., G; Trumbull, Conn.)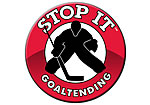 ---