Thursday, January 21, 2016
Red Sox, Fenway Sports Management, NESN, and Hockey East to Make $50,000 Donation to Support the Denna Laing Fund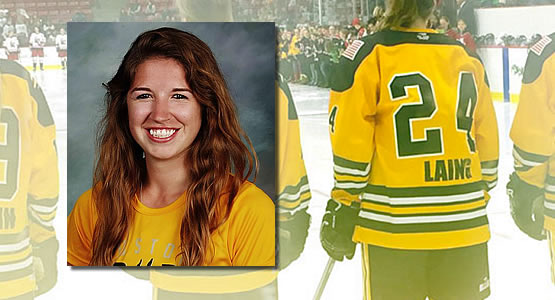 BOSTON, MA – The Red Sox, Fenway Sports Management, New England Sports Network (NESN), and Hockey East, today announced that they have pledged $50,000 to the Denna Laing Fund, the fund created to help support the Boston Pride forward who sustained an injury to her spinal cord during the Outdoor Women's Classic at Gillette Stadium on December 31.
"We share the concerns of the hockey world for Denna Laing," said Red Sox and NESN chairman Tom Werner. "We are grateful for this opportunity to join the Boston Bruins and others in supporting the Denna Laing Fund and hope that in some way our pledge will assist Denna as she deals with the serious injury she incurred while playing the sport she loves.''
"The Red Sox and Fenway Park have long supported the Winter Classic and outdoor hockey," said Red Sox President Sam Kennedy. "We were saddened that a pioneering moment for women's hockey became a moment of misfortune for Denna Laing. We hope this small gesture helps bring her and her family the support she needs during this time of recovery."
In addition to the monetary pledge, NESN will continue to promote the Denna Laing Fund during Bruins games and Hockey East telecasts to inform the public on how they can make a donation.
"We feel a close kinship to the Bruins and the Jacobs family who initiated this important effort," said President and CEO of NESN Sean McGrail. "Denna's character, strength and spirit through this ordeal has inspired all of us and she will continue to be in our prayers. NESN will provide added visibility to her Fund and we hope this will encourage others to support Denna and her family."
"Like the rest of the local hockey community, Hockey East wishes to do its part in reaching out to Denna Laing and her family at this time, and are pleased to do so in partnership with our good friends from Fenway and NESN," said Hockey East Commissioner Joe Bertagna. "We all feel like one big family in the New England hockey community. And this is what family does. We come together to help one of our own."
Those interested in making a direct donation to the Denna Laing Fund can visit dennalaing.org.