Tuesday, November 24, 2015
Friendship Four Tournament to Air on NESN and TSN
Inaugural Tournament to Be Carried on Television In North America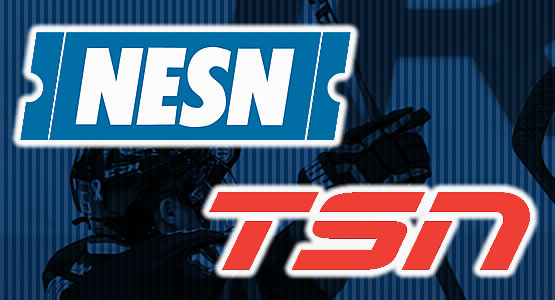 Inaugural Tournament to Be Carried on Television In North America
WAKEFIELD, Mass. – The inaugural Friendship Four tournament, held in Belfast, Northern Ireland, November 27 and 28, will air on television in North America on NESN and TSN, it was announced today. Friday's first round games will be shown on NESN while Saturday's third-place and championship games will be seen on NESNplus.
NESN will air both semifinal games on Friday, including Northeastern vs. No. 4 UMass Lowell at 2:30 p.m. ET. NESN will also carry the other first-round contest between Brown and Colgate at 11 a.m. ET. Saturday's third-place and championship games can be seen on NESNplus at 11 a.m. and 2:30 p.m., respectively, as the Hockey East and ECAC Hockey rivals battle for the first annual Belpot Trophy.
Seth Bennett and Aaron Murphy will have the call for all four games, which will also be broadcast on TSN networks. Bennett is an award winning television and radio broadcaster and sports journalist, who spent 12 years with BBC Radio Sheffield before turning to a freelance career. Fans are currently likely to hear him reporting the sports news for BBC 5Live, World Service and Radio 4. He also makes regular special features for the Sky Sports Elite League Ice Hockey Show. Bennett began his career at Radio Sheffield at age 20, when he became the station's ice hockey correspondent, providing commentary and interviews on the Sheffield Steelers. This led to the opportunity to com - mentate on Channel 4's coverage of the ice hockey Challenge Cup.
Over the past few years, Murphy has covered the NHL Premiere events in Europe, NHL All-Star games in Raleigh and Ottawa, and the Stanley Cup Final in Boston in 2011, New Jersey 2012, and Boston again in 2013. Interna - tionally, he has commentated on the 2014 Sochi Olympic Winter Games and the 2014 IIHF World Championship in Minsk, Belarus.
For more information, please visit FriendshipFour.com.