NEW HAMPSHIRE 2017-2018 SCHEDULE AND RESULTS
14-15-7 Overall (9-10-5 Hockey East)
| | | | |
| --- | --- | --- | --- |
| 09/29 | vs. NEPEAN WILDCATS | W 2-1 | Box |
| 10/06 | vs. MERRIMACK * | T 1-1 OT | Box |
| 10/07 | at Merrimack * | W 3-1 | Box |
| 10/14 | vs. HOLY CROSS | W 9-1 | Box |
| 10/20 | at Vermont * | W 5-4 OT | Box |
| 10/22 | vs. DARTMOUTH | W 6-1 | Box |
| 10/25 | at Northeastern * | L 1-4 | Box |
| 10/28 | vs. MAINE * | W 2-1 | Box |
| 10/29 | vs. BOSTON UNIVERSITY * | T 2-2 OT | Box |
| 11/03 | vs. VERMONT * | T 2-2 OT | Box |
| 11/04 | vs. VERMONT * | W 6-2 | Box |
| 11/10 | vs. COLGATE | L 1-7 | Box |
| 11/11 | vs. COLGATE | L 1-2 | Box |
| 11/18 | at Rensselaer | T 1-1 OT | Box |
| 11/19 | at Rensselaer | T 1-1 OT | Box |
| 11/22 | at Providence * | L 0-3 | Box |
| 11/25 | at Harvard | L 3-5 | Box |
| 12/01 | vs. NORTHEASTERN * | W 2-1 OT | Box |
| 12/03 | at Northeastern * | L 3-5 | Box |
| 12/08 | at UConn * | W 3-0 | Box |
| 12/10 | vs. YALE | W 3-2 OT | Box |
| 01/05 | at Boston College * | L 0-6 | Box |
| 01/07 | vs. BOSTON COLLEGE * | L 1-5 | Box |
| 01/10 | at Merrimack * | L 2-4 | Box |
| 01/13 | vs. UCONN * | L 1-3 | Box |
| 01/14 | vs. UCONN * | W 3-1 | Box |
| 01/19 | vs. PROVIDENCE * | T 2-2 OT | Box |
| 01/20 | vs. PROVIDENCE * | W 1-0 | Box |
| 01/26 | at Quinnipiac | W 4-2 | Box |
| 01/27 | at Quinnipiac | W 2-1 | Box |
| 02/02 | at Maine * | T 2-2 OT | Box |
| 02/03 | at Maine * | L 0-3 | Box |
| 02/09 | at Boston College * | W 2-1 | Box |
| 02/17 | vs. BOSTON UNIVERSITY * | L 1-2 | Box |
| 02/18 | at Boston University * | L 0-2 | Box |
| 02/23 | at Northeastern | L 2-3 | Box |
| 02/24 | at Northeastern | L 1-2 | Box |
| | | | |
| --- | --- | --- | --- |
| Records | Hockey East | Non-League | Overall |
| Overall | 9-10- 5 | 5- 5- 2 | 14-15- 7 |
| Home | 5- 3- 4 | 3- 2- 0 | 8- 5- 4 |
| Away | 4- 7- 1 | 2- 3- 2 | 6-10- 3 |
| Neutral | 0- 0- 0 | 0- 0- 0 | 0- 0- 0 |
| GF-GA | Hockey East | Non-League | Overall |
| Overall | 45- 57 | 34- 28 | 79- 85 |
| Home | 24- 22 | 20- 13 | 44- 35 |
| Away | 21- 35 | 14- 15 | 35- 50 |
| Neutral | 0- 0 | 0- 0 | 0- 0 |
NEW HAMPSHIRE 2017-2018 STATISTICS
NEW HAMPSHIRE 2017-2018 TEAM ROSTER
No.
Name
Cl
P
Hometown /
Last Team
1
Kyra Smith
Jr
G
Littleton, CO / The Pomfret School
2
Julia Scammell
Fr
D
Truro, NS / Northern Subway Selects
3
Martha Peppes
Fr
F
Lincoln, RI / Massachusetts Spitfires
4
Nicole Dunbar
So
F
Coto de Caza, CA / Canadian International
5
Julia Fedeski
Sr
D
Algonquin Highlands, ON / Bisho Strachan School
6
Grace Middleton
Fr
F
Midland, MI / Little Caesers U19
7
Lexie Revkin
So
D
Gaithersburg, MD / North American Hockey Academy
8
Hannah Touzos
So
F
Foxboro, MA / Williston Northampton
9
Paige Rynne
Fr
F
Ancaster, ON / Cambridge Rivulettes
10
Amy Schlagel
Sr
D
Blaine, MN / Blaine H.S.
12
Taylor Wenczkowski
So
F
Rochester, NH / Virtual Learning Academy
13
Maddie Truax
Fr
D
Gardner, MA / Northern Cyclones
14
Jenna Rheault
Jr
D
Deering, NH / St. Pauls High School
15
Tori Howran
So
D
Bancroft, ON / North Hastings
16
Ali Praus
Sr
F
Long Lake, MN / Benilde-St. Margaret's
17
Devan Taylor
Jr
F
North Billerica, MA / Lawrence Academy
18
Kate Haslett
Sr
F
Rothesay, NB / Brooks School
19
Carlee Turner
So
F
Scottsdale, AZ / North American Hockey Academy
20
Abby Chapman
So
F
Beverly Hills, MI / Honeybaked
21
Marie-Jo Pelletier
Jr
D
Dalhousie, NB / Rothesay Netherwood
24
Meghara McManus
So
F
Milton, MA / Dexter Southfield School
26
Carlee Toews
Sr
F
Grand Prairie, AB / Okanagan Hockey Academy
27
Caitlyn Radatovich
Jr
F
Advance, NC / PA Cyber
28
Ellie Sasaki
Fr
F
Markham, ON / Brampton Junior Canadettes
29
Hilary Cashin
Jr
G
Fredericton, NB / New Hampton School
35
Ava Boutilier
Fr
G
Charlottetown, PE / Charlottetown Abbies AAA
Captains: Kate Haslett, Ali Praus, Carlee Toews, Marie-Jo Pelletier
Head Coach: Hilary Witt (Northeastern '01)
Career Record (Entering 2017-2018): 131-192-30 (.414) (11 Seasons)
Record at New Hampshire (Entering 2017-2018): 35-66-6 (.355) (3 Seasons)

Associate Head Coach: Stephanie Jones (New Hampshire '05)
Assistant Coach: Bill Bowes (Worcester State '79)
Director of Hockey Operations: Stephanie Walsh (New Hampshire '14)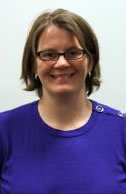 Head Coach:
Hilary Witt (
Bio
)
Assistant Coaches:
Stephanie Jones and Bill Bowes
Athletic Trainer:
Renee Kleszczynski
Equipment Manager:
Neil Lavoie
SID/Media:
Doug Poole, Associate Director of Athletic Communications
Phone:
603-862-2585
E-Mail:
doug.poole@unh.edu

Arena:
Whittemore Center
Opened:
1995
Dimensions:
200 X 100
Arena Capacity:
6,501
Directions:
From I-95 – Take the Spaulding Turnpike Exit (Route 4 West). Go about four miles, and take the last exit before the tolls (6W) for Concord and Durham. Go approximately 5-6 miles to the Route 155A Exit, marked "University of New Hampshire." Take a left turn off the ramp and proceed approximately one mile. Whittemore Center is on the left.
Click here for New Hampshire Ticket Information


Official New Hampshire Women's Hockey Website
Athletics Website:
UNHWildcats.com
Hockey-specific Twitter:
@UNHWomensHockey
Hockey-specific Facebook:
facebook.com/UNH-Womens-Hockey
Hockey-specific Instagram:
unhwhockey
Athletics Twitter:
@unhwildcats
Athletics Facebook:
facebook.com/unhwildcats
Athletics Instagram:
unhwildcats
Athletics YouTube:
unhathletics
Live Video Streaming:
UNHWildcats.tv