Tuesday, February 27, 2018
Victoria Bach Named Hockey East Player of the Month
NU's Frankel Earns Best Rookie; Belanger Claims Top Goaltender Honors

Victoria Bach - Boston University
Forward; Milton, Ontario
Bach led the league with 13 points thanks to a conference-best seven goals. She also tallied six assists. Bach also led the nation with a whopping 7.75 shots on goal per game in February. She also won the most face offs in the league, securing 113 draws. No other player in the league scored a goal in more games (6) than Bach did during February. Three of her six assists came on game-winning goals, and she tallied at least two points in all three playoff games. Bach recorded a point in all but one game and posted five multi-point efforts.
Runner-up: Caitrin Lonergan, BC (Roslindale, Mass.)
---

Aerin Frankel - Northeastern
Goaltender; Briarcliff Manor, New York
Northeastern freshman goaltender Aerin Frankel led all Women's Hockey East first-year netminders in wins (4), shutouts (1), goals against average (1.55) and save percentage (.939) during the month of February. She appeared in six of her teams eight games, including two playoff games against Northeastern. Frankel allowed two goals or fewer in five of her six February appearances, and allowed one goal or fewer in four of those games, including a 34-save shutout of Vermont on Feb. 16. She won her first two postseason appearances, guiding the Huskies into the semifinals that will be hosted at Matthews Arena on March 3. Her four wins were the most of any rookie netminder in the country.
Runner-up: Daryl Watts, BC (Toronto, Ont.)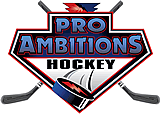 ---

Annie Belanger - UConn
Senior; Sherbrooke, Quebec
Annie Belanger backboned UConn to a 5-2-1 record in her eight starts during the month of February, including three wins over ranked opponents. The senior netminder's 1.24 goals against average was the best of any Hockey East goaltender in the month while her save percentage of .958 ranked second. She stopped 228 saves in 484:13 of work between the pipes. Belanger went on to backbone the Huskies to a WHEA Tournament quarterfinal series win at Providence, posting a shutout against the Friars in Game 2, helping her team become the first seven seed to ever advance to the WHEA semifinals. Her two shutouts led all league goalies in the month.
Runner-up: Katie Burt, BC (Lynn, Mass.)

---