Wednesday, April 12, 2017
Andie Anastos Closes Season as Player of the Month
Lonergan is Best Rookie; Burt Earns Top Goaltender Honors

Andie Anastos - Boston College
Senior Forward; Farmington Hills, Michigan
Andie Anastos played hero for the Boston College Eagles to end her senior campaign, scoring backto- back overtime goals in the semifinal and championship game to lift her squad to its third Women's Hockey East Tournament title. The Farmington Hills, Michigan native was named the tournament MVP for her efforts. Anastos also scored a goal and added an assist in a 6-0 NCAA Quarterfinal victory over St. Lawrence at home, helping BC reach the Frozen Four.
---

Caitrin Lonergan - Boston College
Forward; Longueuil, Quebec
Caitrin Lonergan helped guide the Boston College Eagles into the Frozen Four for the third straight season. She scored a goal in the Women's Hockey East semifinal matchup, an eventual 4-3 win in double overtime over the Vermont Catamounts, and dished out an assist in the NCAA Quarterfinal against St. Lawrence. Her helper allowed the Eagles to stay undefeated as hosts in the NCAA Quarterfinal round.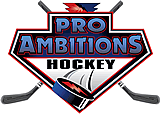 ---

Katie Burt - Boston College
Junior; Lynn, Massachusetts
Katie Burt turned in a monster March, appearing in four games and stopping 118 shots for a 1.12 goals against average and .959 save percentage. She collected a shutout in the NCAA Quarterfinals and stopped 35 of 36 shots in the Frozen Four semifinal. She went 3-1-0 in the month and allowed just five goals against.
Runner-up: Madison Litchfield, UVM (Sr., G; Williston, Vt.)
---