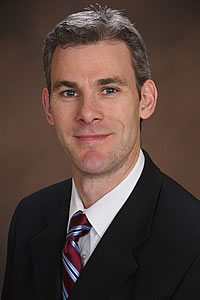 Head Coach:
Norm Bazin
Asst. Coaches:
Cam Ellsworth, Andy Jones
SID/Media:
Pete Souris
Hockey Trainer:
Artie Poitras
Dir. of Hockey Operations:
Troy Thibodeau
Equipment Manager:
Nick Lazor
Strength and Conditioning:
Devan McConnell
SID/Media:
Pete Souris, Assistant Athletic Director for Communications
Phone: 978-934-3771
E-Mail:
peter_souris@uml.edu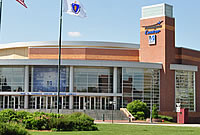 Arena:
Tsongas Center
Opened:
1998
Dimensions:
200 X 85
Arena Capacity:
6,003
Directions:
From I-93 – Take Exit 46 (Routes 110/113). Follow Route 110 West into Lowell, then stay on VFW Parkway along the river. Once in Lowell, go to the first traffic light and turn left. Turn right at the next light onto French Street. Tsongas Arena will be three blocks down on the right.
From I-495 – Take Exit 35C (Lowell Connector) to Exit 5B (Thorndike Street). At the end of the exit ramp, bear right. At the seventh light, bear to the left around Dutton Street Grille. Arena will be straight ahead.
From Route 3 – Take Exit 30 (Lowell Connector) and follow directions above.
Click here for UMass Lowell Ticket Information


Official UMass Lowell Hockey Website
Athletics Website:
GoRiverHawks.com
Hockey-specific Twitter:
@RiverHawkHockey
Hockey-specific Instagram:
RiverHawkHockey
Athletics Twitter:
@RiverHawkNation
Athletics Facebook:
facebook.com/UMLRiverHawks
Athletics Instagram:
RiverHawkNation
Athletics YouTube:
umlriverhawks
Live Audio Streaming:
espnnhradio.com
Live Video Streaming:
goriverhawks.tv