Hockey East, Magic Hat Brewing Company Announce Corporate Sponsorship
Magic Moment Presented By Magic Hat To Highlight Evolving History of Hockey East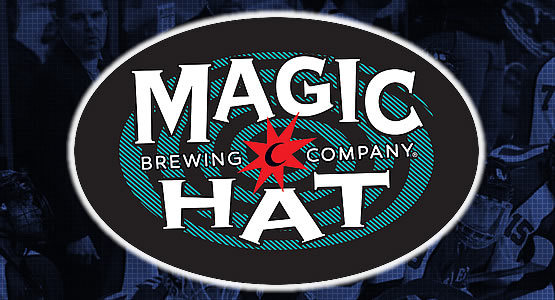 Magic Moment Presented By Magic Hat To Highlight Evolving History of Hockey East
WAKEFIELD, Mass. - Hockey East and Hockey East Sports Properties have announced a new corporate partnership with Magic Hat Brewing Company.
Magic Hat will become an official corporate partner and deliver retail programming throughout all rounds of the Hockey East tournament. In addition, Hockey East will launch a social media campaign, "The Hockey East Magic Moment, presented by Magic Hat Brewing Company" to provide fans a unique perspective of the continuing history of Hockey East.
"I am pleased to welcome Magic Hat to the extended Hockey East family," said Hockey East commissioner Joe Bertagna. "Our corporate partners are traditionally fans of the game as well and the people at Magic Hat certainly fit that description. We look forward to working with them for years to come."
"We are proud to support Hockey East. The demographics of the Conference and its member institutions fit well with our corporate strategies" said a Magic Hat representative.